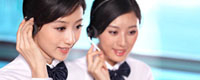 Name: Jessie
Tel: +86-755-27864416
Mobile: +86-18823763597
E-mail: jessie@rxxdisplay.com
Add: 3rd Floor Bldg.11,ChangXing Technical Zone,Wan An Road,Sha Jing town,Ban An district ,Shen Zhen ,GuangDong, China.
Skype: +8618823763597
WeChat: +8615623028461
whatsapp: +8618823763597
QQ: 1610996003





Company News
>> Samsung OLED panel factory fire Beijing Oriental / deep Tianma and other 4 shares is expected to benefit 3rd,July,2017
According to the Korean media reported that the local time on the 9th morning 9:20, Samsung electronic panel division SamsungDisplay located in Zhongqing South Road, Tian'an City, the factory came a fire. It is reported that the fire point is in a three-story building cooling tower, and the building is responsible for the assembly line supply of electricity and chemical materials. The fire was extinguished at 10:15 in the morning, so far no casualties came, and Samsung has not yet described the reasons for the fire and the loss of the situation. Samsung OLED panel industry is the absolute leader, currently in Chungcheongnam Road, Tian'an City, Asan City has three OLED panel production line.
Ping An Securities believes that the fire will not affect Apple's production capacity, but the short term may affect the supply of domestic brands. OLED new generation of display technology, offer fear to remain high, OLED because of its self-luminous characteristics, with color saturation and high contrast, timely response, high efficiency, fast response, light weight, thin thickness, simple structure, Is regarded as one of the most promising products of the 21st century. In recent years, AMOLED panel in the mobile phone market penetration increased year by year, 2016 AMOLED screen with smart phones accounted for 23.8%. Since Apple came out of the new machine will use OLED, OLED has become the focus of the market focus on the object. And OLED production capacity has not yet fully rolled out, at present only a large number of Samsung can supply, Samsung occupy more than 95% of global OLED production capacity, this year's Samsung OLED panel production mainly to Samsung and Apple, Huawei, OPPO and other second tier mobile phone manufacturers The OLED demand can not be fully met. Foreign media analysis, said Apple's new machine to take OLED screen, the screen cost rose 38.4%. And this time Samsung panel factory fire, but also exacerbated the supply of OLED panels tight, OLED panel quotations will continue to remain high.
OLED as the next generation of display technology, with its excellent performance is expected to gradually become the flat panel display industry's most glittering star. In particular, Apple has joined OLED, OLED market has been high heat, there has been a shortage of demand, the domestic OLED-related companies are expected to benefit from this round of OLED heat. Investors are advised to actively focus on OLED-related targets, such as BOE, deep Tianma, East China Science and Technology, such as Ying Electronics.