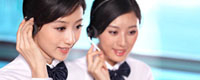 Name: Jessie
Tel: +86-755-27864416
Mobile: +86-18823763597
E-mail: jessie@rxxdisplay.com
Add: 3rd Floor Bldg.11,ChangXing Technical Zone,Wan An Road,Sha Jing town,Ban An district ,Shen Zhen ,GuangDong, China.
Skype: +8618823763597
WeChat: +8615623028461
whatsapp: +8618823763597
QQ: 1610996003





Company News
>> March LCD panel inventory pulled low 14th,July,2017
According to IHS iSuppli's Liquid Crystal Display (LCD) price tracking report, the overall inventory of large-size LCD panels fell to a second-lowest level in more than two years as demand grew more than production. This is rare for the display industry, is a happy change.
Large-size LCD panels are panels of size 10.1 inches or larger, mainly for flat-panel TVs, monitors and laptops. As of March 1, this type of panel inventory from 23.6 days in February down to 22.0 days, only slightly higher than the early January to achieve the low 21.8 days, as shown. Stocks have touched a high of 33.4 days in the past 14 months. Last year, the stock was still at a high level of 29.0 days.
March inventory level is low, it is a bit surprised. Despite the increase in production of large-size LCD panels in February, the demand from brand manufacturers is stronger, resulting in a significant reduction in inventories in most applications. Panel industry is pleased with this. For a long time, the industry has been forced to reduce production in order to clean up unsold stocks and ease oversupply.
Despite the good situation in March, panel suppliers continue to lose money, and many panel prices are still at or below the cash cost level. March prices compared with February little change, slightly down 0.4%. This is the price for the fifth consecutive month fell less than 1%. Last year from August to October, the market price fell by 3% or 4%. But the price stability also means that manufacturers are difficult to raise prices to help them reduce some losses.