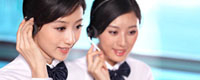 Name: Jessie
Tel: +86-755-27864416
Mobile: +86-18823763597
E-mail: jessie@rxxdisplay.com
Add: 3rd Floor Bldg.11,ChangXing Technical Zone,Wan An Road,Sha Jing town,Ban An district ,Shen Zhen ,GuangDong, China.
Skype: +8618823763597
WeChat: +8615623028461
whatsapp: +8618823763597
QQ: 1610996003





Company News
>> Samsung flexible LTPS-OLED panel production line selection Corning glass program 19th,July,2017
Corning has announced that Corning Lotus NXT Glass is a carrier glass for its plastic (PI) low temperature polysilicon (LTPS) organic light emitting diode (OLED) panel, which is currently the Samsung Galaxy S8 Use the panel with S8 +.
Galaxy S8 and S8 + are all flexible OLED panels, the need for rigorous process in the use of carrier glass support panel plastic substrate.
Global display panel technology and product industry Samsung Display, choose to use in the dimensional stability, surface purity and high degree of uniform penetration of UV penetration and other aspects of the industry's leading Lotus NXT Glass as a carrier plate glass, which can be used efficiently Laser Remove the panel from the Lotus NXT Glass carrier board.
Samsung Display manufactures flexible LTPS-OLED panels for customers who use these panels for smartphones and tablet PCs with the latest surface displays. Samsung Electronics (Samsung Electronics Co., Ltd.) the latest Galaxy S8 and S8 + mobile phone, is equipped with Samsung Display using Lotus NXT Glass PI LTPS-OLED panel.
March 29 listing of the Galaxy S8 and S8 +, with innovative design breakthrough traditional smart phone boundaries. The "Infinity Display" on the Galaxy S8 and S8 + has been nearly full-screen to provide the best viewing experience. Infinity Display's fashion is almost no border surface design, so that both sides at the same time show unlimited extension of the display, breaking the restrictions and expand new possibilities.
"We work with Samsung Display to provide leading-edge design for consumer electronics devices while providing a better user experience," said Michael Kunigonis, Business Director, High Performance Display, Corning Glass Technology Group. "Corning uses world-class formulations and melt processes The production of Lotus NXT Glass, which helps panel manufacturers to lay the competitive advantage in the thriving mobile LTPS-OLED market.We produce the best Lotus glass that can be used as a flexible OLED panel for glass and hard OLED panels We are also very excited about the future of handheld OLED devices. "
In addition to using Corning Lotus NXT Glass, Galaxy S8 and S8 + also use Corning's latest generation of industry-leading protective glass Corning Gorilla Glass 5. Gorilla Glass 5 enhances the protection of the device when it comes to hard rough surfaces for consumer electronics and Gorilla Glass also has Gorilla Glass's renowned anti-wear, pure light and touch sensitivity.