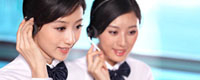 Name: Jessie
Tel: +86-755-27864416
Mobile: +86-18823763597
E-mail: jessie@rxxdisplay.com
Add: 3rd Floor Bldg.11,ChangXing Technical Zone,Wan An Road,Sha Jing town,Ban An district ,Shen Zhen ,GuangDong, China.
Skype: +8618823763597
WeChat: +8615623028461
whatsapp: +8618823763597
QQ: 1610996003





Company News
>> How much resources does JDI take from the smart panel market after integrating with JOLED? 31th,July,2017
Although the Japanese display (JDI) high-level change, and the plant has not been able to turn a profit, but the Japanese economic news (Nikkei) website reported, is the industry innovation agency (INCJ) related indicators Renesas Electronics (Renesas Electronics ) And the Japanese display, 2017 1 to 3 months of performance have improved, the Japanese display business profits and losses even turn around, the operating situation is not as expected in the poor.
However, the Japanese display high-level change at the same time, with JOLED merger, the Journal of Industry News reported that this will make the Japanese monitor into the LCD panel and OLED panel which investment is the heavy problem, and the Japanese display OLED panel technology is steaming, JOLED It is jet printing, to further deepen the investment of different routes.
Japan display current 70 ~ 80% revenue, from the smart phone-related areas, so from Apple (Apple) orders, and the mainland smart phone factory related orders profit, can be decided to determine the profitability of the Japanese display, in order to avoid the beginning of 2013 With the early 2016 iPhone-related orders as expected, the Japanese monitor is also actively developing non-smart phone market.
The so-called non-smart mobile phone market, the Japanese display positioning in the car, virtual reality (VR), personal computers, medical display equipment, the current personal computer has four unknown manufacturers to the Japanese display orders, virtual reality equipment Many manufacturers to contact.
However, with the JOLED integrated Japanese display, the most important non-smart phone panel orders, may be jet printing OLED panel, jet printing OLED panel production can be carried out at room temperature, material waste less, the production cost is usually only steam Plated OLED panel of 10/1; shortcomings are not suitable for high-precision panel production, is usually considered suitable for television technology, evaporation OLED panel is suitable for mobile phone field.
In the Japanese display plan, non-smart phone market revenue, to 2018 fiscal year (2018/4 ~ 2019/3) increased to 33%, 2021 fiscal year increased by nearly 50%, so as to ensure that the company will not operate By the single product market conditions; but since the smart phone market revenue in 2021 before the fiscal year, will also account for more than half of the company's revenue, it did not let go of the smart phone market truth.
In particular, the Japanese display will be put into the field of OLED panel, because Apple hopes to produce the iPhone with OLED display panel, can not lose this big customer under the premise of the Japanese display can invest in how much resources in the non-smart phone market, Observed.