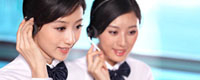 Name: Jessie
Tel: +86-755-27864416
Mobile: +86-18823763597
E-mail: jessie@rxxdisplay.com
Add: 3rd Floor Bldg.11,ChangXing Technical Zone,Wan An Road,Sha Jing town,Ban An district ,Shen Zhen ,GuangDong, China.
Skype: +8618823763597
WeChat: +8615623028461
whatsapp: +8618823763597
QQ: 1610996003





Company News
>> OLED supply tension to stimulate the terminal prices of domestic panel manufacturers momentum and on 1st,August,2017
More and more intelligent hardware manufacturers announced the increase in product prices. Millet TV recently announced the promotion of millet TV 3S price, red rice phone also announced on the official micro-red, red rice 4 / 4A price increase of 100 yuan, as well as Meizu, music and other manufacturers have also rose part of the terminal The price of the product. Insiders believe that OLED supply tension is an important factor in many manufacturers to increase the smart terminal products. It is understood that Samsung OLED layout in the field for a long time, and has been occupied by the monopoly position, with the market demand for OLED increased, Samsung in the industrial chain of the right to speak, then, how to get rid of domestic dependence on Samsung?
Intelligent terminal products have prices
Millet TV official microblogging recently announced that the retail price of millet TV 3s series has been much lower than the cost of production. To ensure the normal supply, millet TV 3s 48 inches and 55 inches raised to 2599 yuan and 3999 yuan (both free shipping). February 8 this year, 0:00, millet mall, Lynx, Jingdong flagship store and millet home and other channels began to implement the new price. This is the second time this year, millet TV announced price increases. On January 4 this year, 3s48-inch millet TV rose from 1999 yuan to 2299 yuan, while 55 inches from 3499 yuan rose to 3699 yuan.
In fact, millet is not the only announced to enhance the price of smart terminal products manufacturers, in November 21, 2016, music as super TV announced price increases, some products raised 100 yuan, part of the increase of 300 yuan. Compared to smart TV, smart phone product prices are more obvious, February 15, 2017, Nubian mobile phone announcement, the miniS this phone price adjustment. After adjustment, the original price of 1499 yuan from the Nubian mini S khaki, champagne gold rose to 1599 yuan, and 1599 yuan from the black gold rose to 1699 yuan. In the near future, red rice phone official microblogging announced that red rice 4 / 4A prices are raised 100 yuan.
OLED panel supply is tight
Smart hardware products collective prices, the reason is the price of components, which, recently, OLED supply is particularly evident, there are three main reasons for this phenomenon.
First, the recent period, the hardware market demand for OLED increased significantly. Recently, the news came, smart phone benchmark Apple and Samsung added 60 million OLED panel supply contract, plus the end of 2016 a total of 160 million OLED panels. Apple's move, on the one hand will lead to other manufacturers to follow up, on the other hand makes the OLED panel more tight.
Secondly, OLED to replace the LCD, and gradually become mainstream. OLED with thin, power, high performance and other features. And OLED has been forming a separatist situation with the LCD, with this year's large-screen OLED camp and more Sony, Panasonic and other veteran TV manufacturers, the value of OLED technology in a breakthrough, its advantages in the display area more and more obvious The addition of industry will also make its costs continue to decline.
Finally, the technical difficulties difficult to overcome obstacles to manufacturers layout. OLED panel is a high-tech, high capital investment, capital-intensive, technology-intensive, high-growth industries, access threshold is higher. Therefore, even if the market demand for its substantial growth, the advantages of a lot, but because of the small number of manufacturers involved in the production, tight supply, and ultimately lead to OLED prices soaring.