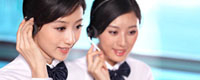 Name: Jessie
Tel: +86-755-27864416
Mobile: +86-18823763597
E-mail: jessie@rxxdisplay.com
Add: 3rd Floor Bldg.11,ChangXing Technical Zone,Wan An Road,Sha Jing town,Ban An district ,Shen Zhen ,GuangDong, China.
Skype: +8618823763597
WeChat: +8615623028461
whatsapp: +8618823763597
QQ: 1610996003





Company News
>> NEC LCD small and medium panel to the industrial application market development 7th,August,2017
Recently, Japan's small and medium-sized LCD panel industry's eyes are transferred to the industrial application market. The reason is mainly due to mobile phones, PC and other applications, although demand continues to grow, but the rapid decline in prices, relative to the number of industrial applications, although no significant growth, but the price is stable, easy to maintain profit. For the future of industrial applications market trends, Nikkei industry news interview in the field quite strong NEC LCD Technologies Umno Minyan president. The summary of its contents is as follows.
Q: What is the status of liquid crystal panels in industry recently?
A: Demand is growing steadily. Especially for medical use, television monitors, and the factory used to confirm the mechanical status of the monitor and other needs emerge. 10 to 12-inch product demand growth. Customers pay attention to the panel's visual identity, requiring high-brightness, high-quality panel quality. As the panel continues to move toward high value-added, it is possible for manufacturers to ensure profitability. In addition, there is a need for panels with "System on glass" technology. Mainly due to high functionality, miniaturization, coupled with the surrounding circuit to reduce, can reduce the cost of reason.
Q: On the other hand, competition is becoming more intense.
A: As a large panel for TV, mobile phones with small panel competition, these areas of the manufacturers are turning into the industrial application market; not only South Korea, China Taiwan manufacturers, Japanese manufacturers Sharp, Toshiba Panasonic Display also have been invested.
Q: What is the advantage of NEC?
A: First, to increase the number of customers for the priority, the current number of customers at least 3600 as much. Moreover, do not change the module shape, can easily replace the panel design, enhance the use of convenience. The design of the technical staff is regularly expanded and currently has about 200 people. Coupled with a small amount of production flexibility and efficiency.