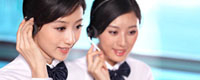 Name: Jessie
Tel: +86-755-27864416
Mobile: +86-18823763597
E-mail: jessie@rxxdisplay.com
Add: 3rd Floor Bldg.11,ChangXing Technical Zone,Wan An Road,Sha Jing town,Ban An district ,Shen Zhen ,GuangDong, China.
Skype: +8618823763597
WeChat: +8615623028461
whatsapp: +8618823763597
QQ: 1610996003





Company News
>> LGD to invest 7 billion US dollars in Guangzhou to set up OLED TV panel factory 14th,August,2017
South Korea's LG Display said on Tuesday it was ready to invest 7.8 trillion won (about $ 7 billion) to expand production facilities to make large, small OLED panels.
LG Display said in an independent statement, will be through joint ventures in China to improve the capacity of large OLED panels. In the second quarter, LG Display's operating profit increased to 804 billion won (about $ 721 million), a year ago, only 44.4 billion won.
South Korea's media The Investor 25 reported that LGD on the 25th at the board meeting to discuss the relevant issues. This is the first time that LGD has made OLED panels overseas.
Reported that LGD was originally in South Korea Gyeonggi-do Pajun City P10 plant production OLED TV panel, but because of mobile phone demand for OLED soared, so the company decided to change the plan, instead of pulling the P10 mobile phone with OLED capacity.
Reducing costs is another consideration, and the Chinese government often provides tax incentives for manufacturers to produce locally. The news pointed out that LGD considered the (2018) year later in Guangzhou plant manufacturing 65-inch OLED panel. The plant is currently the production of 8.5-generation LCD panel.
Previously came millet and LGD signed a contract, next year's flagship opportunity to carry LGD OLED screen. However, South Korea's new news that LGD plant delayed production, leading to millet pipa do not hold, looking for Samsung Electronics's Samsung Display supply.
Investor quoted The Bell reported that millet and Samsung Display signed next year's flagship "millet 7" will use Samsung's 6.01-inch hard OLED panel production, the first panel in December this year, shipments, the number of 1 million group, next year 1 Monthly shipments increased to 2.2 million units.
Millet originally found on the LGD, millet 7 intend to use 5.49 inch flexible OLED panel, than the Samsung supply of rigid OLED more upscale. But LGD E5 plant was originally scheduled for August, but now have to delay three months to put into production, resulting in cooperation and change. It is understood that, LGD panel resolution from Full HD upgrade to QHD (4K), progress is not smooth, making E5 delayed production.
LG V30 is the first LG OLED panel models, E5 plant problems will let V30 abandoned OLED, worthy of attention. V30 is scheduled for August 31 at the Berlin International Consumer Electronics Show (IFA) debut.