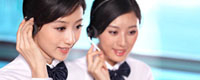 Name: Jessie
Tel: +86-755-27864416
Mobile: +86-18823763597
E-mail: jessie@rxxdisplay.com
Add: 3rd Floor Bldg.11,ChangXing Technical Zone,Wan An Road,Sha Jing town,Ban An district ,Shen Zhen ,GuangDong, China.
Skype: +8618823763597
WeChat: +8615623028461
whatsapp: +8618823763597
QQ: 1610996003





Company News
>> LGD transformation of small and medium size OLED panel to fight Apple's second largest supplier 13th,Sep,2017
South Korea panel manufacturer LG Display (LG display) or in the small and medium size OLED panel has a new investment.
LGD plans to invest 4 trillion won (about $ 3.56 billion) in the new plant in Paju, South Korea, to build a sixth-generation flexible OLED (organic light-emitting diode) production line. June 1, LGD China stakeholders told the author that the new plant investment, the specific direction of investment is still under review, has not yet made any decision.
In the case of Apple turned to OLED panel, this undisclosed investment revealed the LGD OLED panel from large size to small and medium size transformation of the signal. Samsung has taken the vast majority of Apple's OLED orders, but with the domestic panel manufacturers and Japanese panel manufacturers after two years of mass production, LGD this second position is not good to sit.
Transformation of small and medium size
If the new OLED six-generation line to determine the investment, then it will be LGD's third OLED six-generation line.
On an OLED six-generation line investment announced in July 2016. LG Display (LGD) announced that it will invest 1.99 trillion won in South Korea's Gyeonggi Province, the establishment of a new six-generation (substrate size 1500mm × 1850mm) flexible OLED production line E6.
According to the author, E6 will be deployed in the P9 factory in Paju, Korea, the planned capacity of 15,000 per month, is expected to mass production in the second half of 2018. LGD said at the time that the new production line was part of its efforts to advance and lead the mobile device "Flexible OLED Screen Age". In May this year, the Korean media also said, LGD plans to E6 factory this year, the second stage of investment, the amount of investment may be between 1.5 trillion -3 trillion won. Its production capacity may also be further expanded to produce 45,000 per month OLED panel.
LGD's first six-generation line was announced in July 2015. LGD announced at the Gyeongsangbuk-do Gumi factory invested 1 trillion 50 billion won, the construction of 6-generation flexible OLED production line. The factory, named E5, plans to produce 7500 glass substrates per month, planned for production in the first half of 2017. It is reported that, E5 plant will be mass production in July this year, and the first shipment will be supplied to the Chinese mobile phone manufacturers millet.
In addition, LGD also has a production in South Korea has a 4.5-generation flexible OLED panel production line E2.
OLED has long been the focus of investment LGD. But LGD had previously been considered more attention to OLED large-size panels.
I had previously learned from the LGD China, LGD in large size with E3 and E4 two OLED eight lines, a year's total capacity of 34,000 glass substrate. And its construction of the P10 factory is the world's largest production of OLED-based panel production line. In November 2015, LGD announced plans to build an OLED panel line in Pau, South Korea, and the total investment is expected to exceed 10 trillion won. But there is news that the P10 plant is expected to 70% of the production capacity for small and medium-sized OLED panels.
LGD to be the second largest supplier of Apple?
Expanded OLED panel production from the mobile phone manufacturers demand for OLED panels, and one of the biggest contributors to Apple's new generation of mobile phones to OLED panel adoption. Industry sources said that Apple will be next year in all product lines using OLED screen.
According to the author, LGD had previously been one of the major suppliers of Apple's iPhone and iPad screens, but it failed to access the Apple iPhone 8 OLED screen supplier list. Analysis of the industry, said LGD in small and medium size OLED panel transition is relatively slow, product yield, etc. did not meet the requirements of Apple.
South Korea panel manufacturers Samsung Display (Samsung display) is currently Apple's largest OLED panel suppliers. April this year, there is news that Samsung has won the iPhone 8 OLED screen exclusive supply rights, this year's iPhone 8 will supply 80 million OLED panels. And then there is news that it won next year for the iPhone 9 OLED screen supply orders, and the supply will be more than 2 times this year, reaching about 180 million.
In fact, the Korean panel makers in the OLED panel competition in the monopoly position. CCID Consulting Semiconductor Industry Research Center senior analyst Guo Jian told the author that Samsung is currently in the OLED mobile phone panel market share of more than Jiucheng, and LGD is the world's second largest OLED mobile phone panel manufacturers.
According to the author, has been fierce competition with the Korean panel makers in Japan panel makers in the OLED panel response slow. JDI has announced that it will begin mass production of OLED panels since 2018. Sharp has also planned to produce OLED panels in 2018, but Foxconn Chairman Terry Gou said that Sharp's goal is to achieve OLED shipments in 2017.
Relative to the Taiwan panel manufacturers lack of OLED panel investment funds, domestic panel manufacturers have large-scale investment in OLED. According to the reporter learned that Shanghai and Hui, Tianma and BOE and other enterprises have disclosed the OLED small size panel production. Guo Jane said to the author, domestic panel manufacturers OLED panel large-scale commercial still in the initial stage, yield, product technology, also failed to meet the requirements.
But with the upgrading of technology, as well as 2018 - 2019 domestic panel makers and Japanese panel makers in the OLED panel on the mass production, LGD want to become Apple's second largest OLED screen supplier is not easy.
It is noteworthy that, even in the fight for iPhone screen orders can not win the war, LGD still faces the many needs of China's smart machine manufacturers. According to market research firm IHS estimates, flexible OLED market shipments from 596 million in 2016 will grow rapidly to 426 million in 2020.
Guo Jian on the author said: "The demand for mobile phone panel is mainly large, each year to reach more than one billion.If you are going to be available iPhone 8 to determine the full size of the OLED screen, we must have to follow up. Panel manufacturers are bound to go Do small and medium size OLED panels.