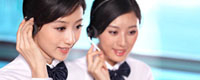 Name: Jessie
Tel: +86-755-27864416
Mobile: +86-18823763597
E-mail: jessie@rxxdisplay.com
Add: 3rd Floor Bldg.11,ChangXing Technical Zone,Wan An Road,Sha Jing town,Ban An district ,Shen Zhen ,GuangDong, China.
Skype: +8618823763597
WeChat: +8615623028461
whatsapp: +8618823763597
QQ: 1610996003





Company News
>> China panel shipments of super Japan and South Korea Samsung expansion OLED advantage 22th,Sep,2017
Recently, the British well-known research company ihs market released a global LCD panel research report. Among them, China's BOE (boe) by virtue of the global shipments of 22.3%, more than South Korea's LG, a display panel business NO.1.
In recent years, with the BOE, AU Optronics and other enterprises of the rapid rise of the original Japanese and Korean enterprises monopoly panel technology has quietly changed the pattern. According to ihs data show that the world's top five panel supply companies are China's BOE (22.3%), South Korea lg (21.6%), China Taiwan AU Optronics (auo, 16.4%) and Taiwan Photoelectric (innolux, accounting for 15.7%), Korea Samsung panel (9.9%).
Data China panel shipments for the first time more than Japan and South Korea
From the data point of view, Japanese companies have fallen out of the top five ranks, South Korean companies only "brother two good" combination. But the sudden emergence of Chinese enterprises to become the main force. With the changes in the situation of the team, many panel companies have adjusted the strategy accordingly, the industry said that this year, China and South Korea in the panel area of ​​the battle will be very intense. For example, this year, Samsung Electronics will invest nearly 9 billion US dollars expansion oled production line, tcl also spent 35 billion yuan layout amoled flexible display panel.
At present, in more than 9 inches of its LCD screen, BOE shipments are greater than other peers, including the Tablet PC screen, laptop screen and monitor. Among them, the notebook computer screen is the highest market share of BOE products, reaching 29%, ranked second in Taiwan group photoelectric market share of 20%.
"BOE has taken very aggressive measures to increase its shipments while competitors are moving to other areas," said Wu Rongbing, senior analyst at ihs' research on liquid crystal layout.
In the large-size TV display project, such as large-size LCD TV, ultra-high-definition television, etc., South Korea lg is still the market share of 21.4% ranked first. Followed by Taiwan's group of optical, the share of 16.3%; BOE ranked third, 15.9%.
Therefore, Wu Rongbing that the Korean panel enterprises are still in the large panel on the possession of technology and market share on the advantage, but his prediction, BOE will soon join the large panel of competition. "2017 will be China's panel makers to fully expand their business areas for a year, and into the Korean-dominated large-scale panel market."
This side of the domestic panel manufacturers move frequently to speed up the layout
In fact, the expansion of the layout of the large size of the panel for a long time. As early as November 29 last year, BOE Hefei plant 10.5th generation tft-lcd production line to complete the cap. The panel plant production is expected to increase the share of BOE in the global senior panel market.
Coincidentally, another domestic panel manufacturers - Huaxing photoelectric also see the timing, to speed up the layout oled panel production line. March 31, tcl Group announced that its Huaxing photoelectric has been with the Wuhan East Lake New Technology Development Zone Management Committee signed a 6-generation ltps-amoled project cooperation agreement, plans to invest in the plant to build a monthly production capacity of 45,000 Zhang's 6th generation ltps-amoled flexible display panel (1500mm × 1850mm) production line will use advanced technology such as flexible substrate for flexible panel products, flexible ltps process, high efficiency oled, flexible touch and flexible cover, Vapor deposition of the production process, the production of 3 to 12 inches high resolution small and medium size flexible folding amoled display panel.
The announcement shows that the project is to be started by June 30, 2017, and mass production will be achieved by 2020. The total investment of the project is about 35 billion yuan. Among them, the project company registered capital of 21 billion yuan, Huaxing Optoelectronics invested 11 billion yuan, Wuhan City, East Lake Management Committee designated investment fund invested 10 billion yuan.
As the amoled panel with a thin and flexible display, high contrast and fast response speed and other excellent performance, is conducive to the folding smart phone, can wear electronic equipment, automotive and vr / ar and other display applications. According to ihs data, ltps-lcd and ltps-amoled penetration in the global smartphone market continues to increase, 2018 will reach 41% and 30%, respectively, occupy the main market share.
In addition there are news that Apple also plans to launch this year, the beginning of the new smart phone amoled screen. Domestic oppo, vivo and Huawei as the representative of the mobile phone manufacturers have gradually increased amoled in its high-end smart phone application ratio.