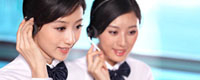 Name: Jessie
Tel: +86-755-27864416
Mobile: +86-18823763597
E-mail: jessie@rxxdisplay.com
Add: 3rd Floor Bldg.11,ChangXing Technical Zone,Wan An Road,Sha Jing town,Ban An district ,Shen Zhen ,GuangDong, China.
Skype: +8618823763597
WeChat: +8615623028461
whatsapp: +8618823763597
QQ: 1610996003





Company News
>> German LCD maker Merck: LCD panel shipments this year, an increase of 11% 28th,Sep,2017
German LCD maker Merck Group held a "Displaying Futures" program seminar in Taiwan, inviting cross-domain experts to discuss more potential development of the panel, Taiwan's Merck Group Chairman Xie Zhihong said that in order to strengthen cooperation with customers, Merck in the original Taiwan Guanyin plant investment, this year began to expand and cover a layer of research and development center, is expected to be completed by the end of November, the machine will also be moved into the fastest, the first quarter of next year or the second quarter can begin to provide services.
Xie Zhihong pointed out that although the current global economic downturn is relatively sluggish, but Merck reverse operation this year to invest several hundred million Taiwan dollars in Taiwan set up R & D center, hoping to work with the industry in the future technology development cooperation, Is still quite a chance, and in response to the expansion of R & D center needs, the current staff of about 200 people in Taiwan, will also increase the recruitment of 10 people into the R & D center team.
Merck Group Global Board member Bernd Reckmann pointed out that the recent observation, by the global economic downturn, European and North American consumer demand decline, but emerging market demand continues to be strong, will be the focus of future development, he further pointed out , This year's LCD panel shipments growth by 11%, next year will have 7% growth in 2014, the annual growth rate of 8%, while new technologies such as OLED, will be the future to promote the growth of the panel industry an important factor.
Roman Maisch, vice president of global marketing operations Merck liquid crystal career, said Merck will never be absent in the panel industry, the future changes in the industry, the company escape the traditional technique of thinking, driven mainly from technology, to convert the user, technology And business three major considerations, to understand the consumer lifestyle, program development and other development solutions.