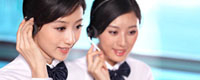 Name: Jessie
Tel: +86-755-27864416
Mobile: +86-18823763597
E-mail: jessie@rxxdisplay.com
Add: 3rd Floor Bldg.11,ChangXing Technical Zone,Wan An Road,Sha Jing town,Ban An district ,Shen Zhen ,GuangDong, China.
Skype: +8618823763597
WeChat: +8615623028461
whatsapp: +8618823763597
QQ: 1610996003





Company News
>> BOE three quarters of net profit by more than 45 times the price soared
On the evening of October 30, BOE A disclosed three quarterly reports. The first three quarters of the company achieved operating income of 69.408 billion yuan, an increase of 51% 41%; net profit of 6.476 billion yuan, an increase of 4503.51%.
For the main reason for the growth of the performance, the company said that the scale of expansion and the industry caused by changes in the economy.
Soochow Securities Research reported that the third quarter, the company achieved total revenue of 24.8 billion yuan, an increase of 27.89%, a single quarter record high; third quarter attributable to shareholders of listed companies net profit of 2.173 billion yuan, an increase of 230.68%. Mainly due to panel supply and demand reversal, the downstream panel prices rebound; the same time, the company increased capacity utilization, and increase R & D investment, product performance and yield continue to climb.
In addition, BOE 6th generation of flexible AMOLED production line recently mass production, which is China's first fully flexible AMOLED production line.
Shareholders, the Hong Kong Central Clearing Co., Ltd. with a new holding 305,284,600 shares, squeezed the third largest circulation shareholders of the Beijing Oriental A; National Social Security Fund 1101 new portfolio held 22337.15 million shares, the company's tenth largest circulation Shareholders; In addition, the National Social Security Fund 108 combination in the second quarter jiacang 11449.98 million shares on the basis of the third quarter and then holdings of 60 million shares, the holdings increased to 55003.87 million shares. And in the second quarter held BOE A shares 73354.40 million shares of Tian An Property Insurance Co., Ltd. - to win 1 and holding 32402.69 million shares of Hefei Finance Project Investment Co., Ltd. withdrew from the company out of the top ten shareholders of the list.
Recently, the BOE A shares soared all the way. According to statistics, the company shares on September 26 market since the start (October 30) cumulative increase of 54.14%. While the strong trend of the company's stock price behind the public funds, including institutional investors, including the favorable. Statistics show that the end of the third quarter, holding a BOE A fund up to 202, including 15 ordinary equity funds, 24 partial shares of hybrid funds, 72 flexible configuration funds, 10 partial debt hybrid funds , 11 bond funds and 59 index funds.