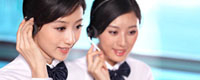 Name: Jessie
Tel: +86-755-27864416
Mobile: +86-18823763597
E-mail: jessie@rxxdisplay.com
Add: 3rd Floor Bldg.11,ChangXing Technical Zone,Wan An Road,Sha Jing town,Ban An district ,Shen Zhen ,GuangDong, China.
Skype: +8618823763597
WeChat: +8615623028461
whatsapp: +8618823763597
QQ: 1610996003





Company News
>> ODM manufacturers to concentrate the trend to intensify polarization increasingly fierce
Today to say is the six major domestic ODM manufacturers, according to the sun big data released in 2017 the world's top ten smart phone manufacturers, Chinese manufacturers not only occupy 7 seats, but also contributed nearly half of global smartphone shipments, and as Brand mobile phone manufacturers behind the most important support for the domestic ODM manufacturers also use this outlet to grow rapidly.
Sixth: Shanghai wisdom
As an ODM manufacturer with a background in China's aerospace science and technology, Smart Shanghai has so many advantages that HTC, ZTE, Lenovo, Xiaomi and Coolpad are all his clients. As a smart terminal designer and manufacturer, Cloud-based "future life concept, dedicated to building an intelligent network of integrated intelligent terminals, smart operations, intelligent systems, but because of the business involves too many areas, compared with other ODM manufacturers, only ranked sixth in this list .
Fifth place: Communication with Germany
As a ODM manufacturer that was founded in 2010, Telecommunication with Germany is booming. With five global R & D centers in Shanghai, Shenzhen, Nanchang, Xi'an and Mumbai for seven years, on the basis of cooperation with Meizu and Asus in 2016, In one fell swoop, it won several domestic new customers. In the international market, DT & C went global to enter the North American and Indian markets and set up an R & D center in Mumbai. Its customer structure and shipments are more balanced than other ODMs. However, Relative to the old ODM manufacturers, the gap between the two is still very obvious. All can only rank fifth in this list.
Fourth place: Long days move
Tian Long is not the same with other ODM manufacturers, the customer base mainly overseas, which also avoided the fierce price war in the domestic market, but also Long days in Europe also has two own brands Wiko and Sugar. Among them, its own brand Wiko shipped 7.8 million units last year, accounting for 39% of its overall shipments. In general, compared to other ODMs, Tianlong shipped more stable and the profit margin should be relatively high. However, the shortcomings of the same obvious Tianlong, in addition to its own brand, the proportion of other customers are relatively small shipments. So ranked fourth.
Third place: Dragon flag technology
According to the sun big data statistics show that the dragon flag January-August total shipments of 28.6kk, the largest customer is millet, accounting for up to 58%; the second largest customer is Lenovo, accounting for 20%. Other customers such as HTC, odd cool B proportion is very small. Therefore, the dragon flag shipments rely mainly on millet and Lenovo, with the brand firmly tied together, and in order to get rid of this situation, Dragon flag these two years has been expanding overseas markets, developing overseas high-end customers, and the layout of emerging areas, Such as intelligent robots, 37 ° bracelet, VR equipment, etc. have made a breakthrough, so ranked third in the list.
Second place: China Qin Communications
As the second largest ODM manufacturer in China, Hutchison Smartphone Shipments increased by 12% in 2016 and its industry share reached 11%, of which orders from the top three customers accounted for 76%. The largest customer is Huawei, accounting for as much as 41%, followed by Lenovo 21%, Music as 14%, Asus 5%, we can easily see that the growth of China's Qin mainly driven by the growth of its largest customer Huawei, With Huawei's step by step rise, Huaqin is the biggest beneficiary, but mentioning that Huaqin good performance in the flat panel ODM shipments reached 15.5 million units last year, and in addition to mobile phones and tablet, In the notebooks, Internet of Things, intelligent robotics also have layout. Ranked second in this list.
First place: Wen Tai Technology
According to the statistics of the sun big data, WenTai science and technology from January to August total shipments reached 49.8kk, customers include Huawei, millet, meizu, Lenovo, TCL, Alcatel, ASUS and a large number of domestic and foreign mobile phone manufacturers, in general , ODM manufacturers are relatively low gross margins, mainly by the amount of accumulation, and the Wen-line automation in the industry shake the lead, in recent years, the company's profits continue to rise; and in addition to mobile phone business, Wen-tai in the VR, IOT , Big data and other areas also have layout, and the effect is significant, such as the world's leading VR integrated and split head display, 360-ring camera have been delivered to customers, really worthy of the largest ODM manufacturers, ranked first in the list No doubt.