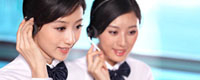 Name: Jessie
Tel: +86-755-27864416
Mobile: +86-18823763597
E-mail: jessie@rxxdisplay.com
Add: 3rd Floor Bldg.11,ChangXing Technical Zone,Wan An Road,Sha Jing town,Ban An district ,Shen Zhen ,GuangDong, China.
Skype: +8618823763597
WeChat: +8615623028461
whatsapp: +8618823763597
QQ: 1610996003





Company News
>> Today's hair! Huawei glory full screen V10 is this: unicorn 970 blessing
For Huawei, they just want to use the full screen design of this explosive fire to attract more users, so high and low three grades of models have to be prepared, it is inevitable, such as the glory released today, the new flagship V10.
Now, some users exposed Huawei's upcoming glory of the flagship V10, and from their usual upgrade strategy point of view, this phone is Mate 10 Pro's civilian version, or even higher than the price increase.
From the exposure of the picture point of view, Huawei glory V10 also uses the current popular 18: 9 full-screen design, more rounded body, the screen is relatively narrow border, while the forehead and under the bar is not particularly hip, provided under the fuselage Honor's logo, and fingerprinting is undoubtedly moved to the back.
As for the glory V10 this phone Well, the official shouted "AI speed revolution", which also determined it must carry unicorn 970 processor, as for the other parameters are equipped with 5.99-inch 18: 9 screen with a resolution of 2160 × 1080 , The front camera for the 13 million pixels, the back of the rear dual camera is 16 million +2000 million pixels, the memory combination is 6GB memory + 64GB / 128GB two storage versions, built-in 3750mAh capacity battery, support Mate 10 22.5w super fast Charge technology, running Android 8.0 system.
In the end this phone will sell how much money? It is said that 2999 yuan, if that is the case, the price is obviously higher than the Mate 10 ah.