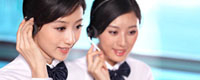 Name: Jessie
Tel: +86-755-27864416
Mobile: +86-18823763597
E-mail: jessie@rxxdisplay.com
Add: 3rd Floor Bldg.11,ChangXing Technical Zone,Wan An Road,Sha Jing town,Ban An district ,Shen Zhen ,GuangDong, China.
Skype: +8618823763597
WeChat: +8615623028461
whatsapp: +8618823763597
QQ: 1610996003





Company News
>> Charm blue waiting! Full screen era fingerprint where not embarrassing
Full-screen mobile phone approaching, the market seems to have a cell phone overnight looks almost the same "cousin", in addition to the Logo can prove that not from one hand, the same positive appearance, the fuselage back without distinction between the two-shot And rear fingerprint module.
In this era of once shouting anti-homogenization, homogenization seems to be more ferocious.
Some full-screen era is the face of embarrassment, who do not have much difference in the hands and who. When the front design is compressed by the screen space with almost no room for leeway, biometric components of the discharge is very embarrassing, whether you are iris unlock or face unlock, or the traditional fingerprint to unlock the phone body to "look at the face "eat. Everything, give in for the screen.
Big way to unlock PK
The emergence of a full screen, of course, is not a screen element upgrade will be able to finish the issue. In the compact phone's internal space, the slightest changes in the components tend to take the lead and move the whole body. Full screen means that the front of the phone left other components of the smaller space, in the past we used to unlock the front of the fingerprint, had to make concessions.
iPhone X: Cancel the fingerprint unlock directly
Life goes ahead because of the inability to use frontal fingerprints to degenerate your phone to password unlocking and graphical unlocking is certainly not the best solution, even though we have spent years as well. As Apple's first full-screen product, iPhone X's proposal is quite radical: that is, direct cancellation of the fingerprint unlock module.
The iPhone X, with its fingerprinting unlocked, brings an almost complete screen experience on the front of the camera, leaving behind only the integrated handset, camera, and Face ID facial recognition sensor, eliminating the need for previous fingerprinting steps , Completely through the face recognition to complete.