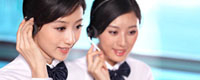 Name: Jessie
Tel: +86-755-27864416
Mobile: +86-18823763597
E-mail: jessie@rxxdisplay.com
Add: 3rd Floor Bldg.11,ChangXing Technical Zone,Wan An Road,Sha Jing town,Ban An district ,Shen Zhen ,GuangDong, China.
Skype: +8618823763597
WeChat: +8615623028461
whatsapp: +8618823763597
QQ: 1610996003





Company News
>> Chinese panel makers to take a plate of Apple LTPS assets, BOE, Huaxing, deep Pegasus 118 billion funding JDI?
Kyodo News Agency, Japan's Kyodo News Agency reported that Apple's LTPS LCD panel maker "Japan Display Company" (JDI) in order to allow the smooth reorganization, and China's three panel makers BOE, Huaxing Power, Shen Tianma and other capital investment negotiations. Sources said JDI hopes to reach an agreement by the end of March 2018 so that three Chinese counterparts can inject more than 200 billion yen (about 11.8 billion yuan).
Earlier sources said that JDI hopes to get more money to achieve mass production of OLED mobile phone panels in factories in Japan. JDI can pay for the capital investment by authorizing the sharing of these mass production technologies and transferring some shares.
JDI is currently Apple's most important LTPS technology research and development and mass production of cooperation between the manufacturers, with the most complete LTPS technology theory and technology system, but also the most familiar with Apple mobile phone panel technology manufacturers. Affected by the current global manufacturing pattern, China has always considered China as its entire product because it has the most complete industrial products in the world and its research and development costs and production costs in the manufacturing industry can be optimized in a very short period of time. Manufacturing base of choice.
At present, Apple products, the processing industry chain shorter upstream precision components, Japan is still its preferred procurement base; but the display panel processing industry chain longer components, and some high energy consumption and pollution treatment trouble Of the components, Apple intends to put the procurement base to China. But other links, but the most front-end design and the final assembly of the whole machine test, Apple is more and more hope to focus on the United States, relying on the United States strong basic research and development strength and industrialization to complete.
In response to the JDI's action, the outside world also believes that Apple is likely to lead in the back, one hope that the three panel makers in China can learn LTPS panel technology to become the source of Apple's panel procurement supply, and secondly, Apple can invest in JDI body The LTPS panel line assets revitalize, not to lose too much.
Apple used to deal with investment assets, but also have a precedent for the transfer of production capacity to China. Apple has worked with the GT to build large-scale sapphire factory, and later failed the project, Apple also dealt with the corresponding equipment and technology, respectively, to the two glass cover plants in China, each factory for Apple digested nearly a thousand Sapphire crystal furnace.
The three panel makers in China have been actively seeking to become Apple's suppliers, so the panel production line JDI Ye Hao, panel technology Ye Hao, or Apple's experience in serving Ye Hao, China's three panel makers are Is a rare high-quality resources.