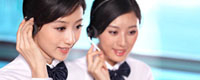 Name: Jessie
Tel: +86-755-27864416
Mobile: +86-18823763597
E-mail: jessie@rxxdisplay.com
Add: 3rd Floor Bldg.11,ChangXing Technical Zone,Wan An Road,Sha Jing town,Ban An district ,Shen Zhen ,GuangDong, China.
Skype: +8618823763597
WeChat: +8615623028461
whatsapp: +8618823763597
QQ: 1610996003





Company News
>> ZTE folded phone AXON M open tomorrow: 3888 yuan!
The second half of last year, many mobile phone manufacturers have followed up the launch of a full screen mobile phone, the domestic mobile phone giant ZTE has invented the folding phone AXON M, the aircraft debuted in New York in October last year.
January 16, ZTE launched in Beijing, the national version of the AXON M, which is composed of two screens, connected through the hinges in the middle of the screen, each screen resolution of 1080P, screen size of 5.2 inches, after the commencement You can transform into a small 6.8-inch tablet.
Configuration, it is equipped with a Qualcomm Snapdragon 821 processor, with 4 / 6GB memory + 64 / 128GB storage, with 20 million pixel camera, battery capacity of 3180mAh, support QC3.0 fast charge.
ZTE AXON M offers four modes: classic mode, big screen mode, split screen mode and mirror mode. Among them, the split screen mode is the core selling point of ZTE AXON M and its two screens can run different applications without interfering with each other , Users can chat, brush web pages a day, to achieve dual-screen multi-tasking.
Price, ZTE AXON M 4 + 64GB version priced at 3888 yuan, 6 +128 GB version of the price of 4888 yuan, the aircraft will be officially on sale tomorrow morning at 10 o'clock.