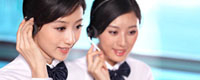 Name: Jessie
Tel: +86-755-27864416
Mobile: +86-18823763597
E-mail: jessie@rxxdisplay.com
Add: 3rd Floor Bldg.11,ChangXing Technical Zone,Wan An Road,Sha Jing town,Ban An district ,Shen Zhen ,GuangDong, China.
Skype: +8618823763597
WeChat: +8615623028461
whatsapp: +8618823763597
QQ: 1610996003





Company News
>> Chuancheng Cheng, Chen Hong carved up the new iPhone LCD touch panel orders
Rumor Apple will launch three new iPhone in a breath, one of which is a 6.1-inch LCD panel, but the touch structure to plug-in film touch panel. It is understood that the film sensor is still exclusive supply of Japanese photo album, touch panel paste orders are GIS and TPK points.
From the panel supplier point of view, the OLED panel is still almost exclusively supplied by Samsung, while the LCD panel is based on JDI's latest 18: 9 full screen panel, the square frame is only 0.5 mm, and some LCD panels by the LGD Availability.
As for the touch panel, the OLED screen iPhone touch panel is integrated by Samsung, the more significant change is the LCD screen iPhone, from the previous In Cell embedded touch panel to plug-in touch panel. One film touch sensor is still the exclusive supplier of Japanese photo, as the external touch-screen touch-up orders are GIS industry and TPK Chen Che-hung, which is also since the Apple iPhone 5 to In Cell touch technology, the Taiwan region Touch panel factory for the first time back to the iPhone touch panel supply chain.