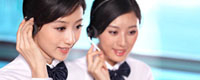 Name: Jessie
Tel: +86-755-27864416
Mobile: +86-18823763597
E-mail: jessie@rxxdisplay.com
Add: 3rd Floor Bldg.11,ChangXing Technical Zone,Wan An Road,Sha Jing town,Ban An district ,Shen Zhen ,GuangDong, China.
Skype: +8618823763597
WeChat: +8615623028461
whatsapp: +8618823763597
QQ: 1610996003





Company News
>> 2018 total screen in the mobile phone panel shipments will exceed 40%
According to relevant data, the adoption of a full-screen smart phone in 2018 will be expanded from the flagship model to mid-range and even entry-level models, driving full-screen handset shipments to reach 40% of the global handset panel shipments.
Almost all flagship models launched by major smartphone makers in 2018 will use full-screen displays of 6 inches and above; in addition, the average display size of smartphones in 2018 will reach 5.6 inches.
Samsung is the largest supplier of full-screen mobile phone displays in 2017 with shipments reaching 136 million units, accounting for 64.6% of global shipments; Tianma Microelectronics ranked second with 23 million units; AUO rankings Third, up to 13 million units.
From a technical point of view, full-screen AMOLED handset shipments reached 139 million tablets in 2017 with a penetration rate of 35.3%; full-screen LTPS handset shipments reached 46.1 million (6.7%) while full-screen a-Si models Shipments totaled 24.8 million (2.8%).
5.x-inch and 6.x-inch full-screen mobile phone panels accounted for 69.2% and 20.8% respectively of the full-screen panel shipments in 2017, mainly 5.7 inches, 5.8 inches, 5.99 inches, 6.01 inches and 6.2 inches.