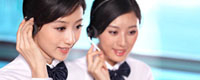 Name: Jessie
Tel: +86-755-27864416
Mobile: +86-18823763597
E-mail: jessie@rxxdisplay.com
Add: 3rd Floor Bldg.11,ChangXing Technical Zone,Wan An Road,Sha Jing town,Ban An district ,Shen Zhen ,GuangDong, China.
Skype: +8618823763597
WeChat: +8615623028461
whatsapp: +8618823763597
QQ: 1610996003





Company News
>> Apple plans to launch a full screen without bangs in 2019 2018-03-08 08:30 Source: Fast Technology
Apple decided to abandon Liu Haiping's design. Liu Haiping is recessed at the top of the screen to place obstacles such as 3D sensors and camera modules. Apple plans to improve obstacles to achieve a more comprehensive and comprehensive screen.
Interestingly, when Chinese smartphone makers imitate and apply Liu Haiping's designs on their new smartphones, Apple is looking for another strategy that is bound to be different.
According to industry sources, Apple is preparing a new screen for the new iPhone that is not designed by Liu Haiping. The new display will be based on OLED, which is reported to be used on the new iPhone that will be released in 2019.
"Apple decided to get rid of Liu Haiping design from 2019 and is discussing with related companies." An industry source said. "It appears that Apple is planning to launch a more complete full screen iPhone."
The new display size, resolution and shape specifications have not yet been confirmed. However, judging from the current development direction, this new display is likely to be a rectangular display that will completely fill the front end of the new iPhone.
If the front end of the new iPhone is completely refilled with a new display, there is not much room left for the receiver or front camera. It is reported that Apple will continue to provide face recognition technology called "Face ID" for 2019 models.
Therefore, the industry is interested in how Apple can realize the receiver, front camera and Face ID functions while achieving full screen. Some display industry believes that Apple to achieve this function, either in the OLED panel drilling, or to achieve the next screen sensor.
Apple has always wanted full screen design on the iPhone. "Our vision has always been to create an iPhone with a front-end that completely fills the display." Apple picked up when it launched the iPhone X last year.