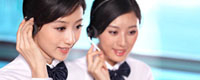 Name: Jessie
Tel: +86-755-27864416
Mobile: +86-18823763597
E-mail: jessie@rxxdisplay.com
Add: 3rd Floor Bldg.11,ChangXing Technical Zone,Wan An Road,Sha Jing town,Ban An district ,Shen Zhen ,GuangDong, China.
Skype: +8618823763597
WeChat: +8615623028461
whatsapp: +8618823763597
QQ: 1610996003





Company News
>> 2018 panel factory car panel shipment estimates: JDI first LGD / Sharp / Tianma followed
Panel makers competed in the car panel market, market research institute IHS Markit pointed out that JDI car panel shipment target of 28 million this year still dominate the market, while Innolux followed 23 million. AUO, LGD, Sharp, and Tianma shipments are all estimated to have a size of more than 19 million units. AUO, Huaying, and Innolux strengthen the emerging and application layouts such as dashboards and rearview mirrors. Shipments and output values are expected to continue to climb.
In recent years, automotive panels have maintained double-digit growth every year. The overall installation rate of central console panels is about 60%. However, the installation rate slightly dropped to 58% last year, which also affected the global growth rate of vehicle-mounted panel shipments. 10%. The installation rate of the center console panel in the top models has been high, but the specifications have grown towards large sizes, from 5 to 7 inches to 8 inches, 10 inches, or even 12 inches. And the new panel makers like Pegasus, BOE, etc., are mostly cut from the center console panel, which has reduced profits.
However, the use of display panels in automobiles has become wider and wider. In addition to the center console, new applications such as dashboards and rearview mirrors have grown faster. However, due to reliability considerations, entry barriers are even higher. For example, now China's depots have combined their rear-view mirrors with navigation and driving recorders. The entry price is as low as RMB 399 and the prices are quite sharp. It is expected that the electronic rearview mirror market will grow rapidly this year.
According to the IHS Markit survey, this year's JDI car panel shipment target of 28 million still ranks as the market leader, while Innolux followed 23 million. The LGD shipment target is about 19.5 million pieces, Sharp, AUO, and Tianma have a shipment estimate of 19 million pieces this year, and Huaying is challenging 14 million pieces.
In Huaying, the proportion of Japanese depot customers is still as high as 50% in 2017, Greater China accounts for about 40%, and European and American customers account for about 10%. In the past few years, the company actively operated European and American car manufacturers. In 2018, it entered the supply chain of European first-line car manufacturers and became the operational growth momentum. In 2018, the proportion of vehicle-mounted and industrial control panel revenues exceeded 45%. The pre-car and post-car market have a wide distribution, and they have taken the lead in rushing into the supply chain of electric vehicles and have a high market share in the global market.
In recent years, the rise of the mainland panel makers has also extended to the car panel layout, especially the center console panel. In the third quarter of last year, the mainland panel maker's market share in the console panel increased to 15%, the largest growth, and the market share in Japan and Taiwan respectively. Slightly reduced to 36% and 37%. Taiwan and Japanese panel makers are turning to new and advanced applications such as dashboards and rearview mirrors.