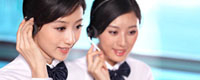 Name: Jessie
Tel: +86-755-27864416
Mobile: +86-18823763597
E-mail: jessie@rxxdisplay.com
Add: 3rd Floor Bldg.11,ChangXing Technical Zone,Wan An Road,Sha Jing town,Ban An district ,Shen Zhen ,GuangDong, China.
Skype: +8618823763597
WeChat: +8615623028461
whatsapp: +8618823763597
QQ: 1610996003





Company News
>> 3D glass industry chain analysis: 2017-2019 two years high tide Mid-end equipment vendors took the lead
3D Glass Industry Overview
In today's smart phone selection, glass enclosures are more aesthetically pleasing, have better signal strength, are compatible with wireless charging, and have a good grip when compared with traditional metal enclosures. They are the mainstream of smart phone appearance innovation and have become the material of choice for high-end smart phones. . At this year's World Mobile Communications Conference (MWC), Samsung, Nokia, Sony, ZTE and other mobile phone makers released the latest Galaxy S9, Nokia 8 Sirocco, Xperia XZ2, Blade V9 and many other flagship models equipped with a glass back cover.
In addition, Huawei, HTC, one plus the upcoming plant will also use the glass back cover. From the current situation, glass enclosures will continue to be popular this year. With the maturation of key technologies such as heat bending, the 3D glass yield rate has been continuously improved, and the glass housing has been ready for commercialized large-scale application. In 2018, under the guidance of the new generation models such as Samsung and Apple, smartphones have been introduced. In the era of glass enclosures, related 3D glass and other industries will have blowouts.
It is understood that after the success of the launch of the Galaxy S7, it won the championship in the global Android camp. It is reported that Samsung's next-generation Galaxy S8 mobile phone will continue to use 3D glass materials, while Huawei, Xiaomi and other domestic mobile phone giants have also followed suit and launched new products using 3D glass.
Competitors' pressing harder and harder has already brought increasing pressure on Apple. The new generation of iPhone also urgently needs to make significant improvements in appearance to stimulate consumers' desire to buy. Recently, the iPhone 8 "all-glass body" received great attention on the Internet, and consumers are enthusiastic about "all-glass" designs. As a result, 3D glasses with excellent bending performance will undoubtedly assume the burden of appearance materials.
Compared with traditional 2.5D and ceramic cover plates, the 3D glass cover plate has better physical properties, hardness, elasticity, and better heat dissipation, which is favorable for large-scale mass production. The curved cover plate matches the curvature of the retina, and the effect is better. With the large number of mainstream mobile phone manufacturers using OLED screens, 3D glass and OLED screens are perfectly matched. With the in-depth promotion of 5G technology and wireless charging, 3D glass backplanes will gradually replace metal mobile phone covers as the best choice.
2.5D/3D Glass: Manufacturing Process Panorama Analysis
Both 2D and 2.5D glass manufacturing processes are cut through glass substrates, and are subjected to processes such as engraving, light holes, polishing, strengthening, screen printing, and coating. The manufacturing process of 3D glass is basically similar to that of 2D and 2.5D, and the biggest difference lies in the increase of the thermoforming equipment. The difference between 2.5D/3D and 2D is that the 2.5D edge requires special processing, and 3D also needs processing based on the curved surface.
In the entire glass industry process, bending machines and engraving machine equipment is the core focus. To understand the entire manufacturing process, it is necessary to first recognize the panorama of the 2.5D/3D glass manufacturing process.
1,3D increase hot bending process, need hot bending machine.
2, 2.5D/3D increase carving, grinding, back grinding process, need to increase engraving machine, grinding machine.
3, 2.5D/3D increase cleaning process, need to increase the cleaning equipment.
4, 2.5D increased engraving machine, the need for supporting the motion control system, you need to support the spindle.
5, 3D increased engraving machine, bending machine, because the curved surface processing, need to upgrade from four-axis to five-axis, need to upgrade the motion control system, the need for motion control systems, spindle upgrades.
6, other hot pressure, bonding, bonding and other equipment; optical detection equipment.