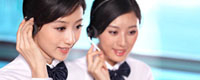 Name: Jessie
Tel: +86-755-27864416
Mobile: +86-18823763597
E-mail: jessie@rxxdisplay.com
Add: 3rd Floor Bldg.11,ChangXing Technical Zone,Wan An Road,Sha Jing town,Ban An district ,Shen Zhen ,GuangDong, China.
Skype: +8618823763597
WeChat: +8615623028461
whatsapp: +8618823763597
QQ: 1610996003





Company News
>> The continued sluggish LCD is a blessing or a curse for China's display industry 19th,March,2018
According to the latest forecast released by research company Digitimes Research, the global compound growth rate of LCD panel products (9-inch and above) in the five years from 2016 to 2021 is only 0.3%, and it is announced that LCD technology will usher in a turning point in the near future. Combining the major panel companies gradually narrowing their investment in the production of LCD panels and continuously increasing investment in the OLED market, we believe that the trend of OLED replacing LCD as the mainstream of display technology will enter the fast track.
Although the small and medium size panel market supported by smart mobile devices and the large panel market supported by TVs and monitors are still controlled by LCD panels, almost everyone knows that LCD technology has seen its end.
Major panel makers such as Samsung SDI and LG Display decided to shut down or reconstruct the LCD panel production line in 2016. They have gathered capital and energy for OLED R&D, resulting in a steady supply and demand of the global LCD panel market, with mainland China, Japan, and China. Taiwanese-based companies were able to get good shipments and profitability in the third quarter, but such goodness did not solve the fact that LCD technology has taken a downswing.
It is estimated that in 2017, Apple will adopt OLED panels for the first time on the latest iPhone handset products. By that time, the trend of OLED replacing LCDs will become the mainstream. In this regard, there is already a tacit agreement among panel companies. To welcome the arrival of the OLED era, it is more important for Chinese panel companies how to continue to shorten the gap between the brands of Korea and Japan. This is crucial for five years.
Continuously improve the LCD panel market performance
Although the LCD panel is not optimistic, it is still one of the most important display resources in the technology market in the next 5 to 10 years. The large-scale retreat of Korean manufacturers will release a certain market space. Chinese companies should not give up this opportunity to enhance sales and establish and strengthen the brand image of Chinese panels. Continue to optimize the performance of LCD panel products, and do a good job of internal strength is responsible for the market and its own brand of performance.
Firmly increase OLED technology R&D investment
LCD is now, then OLED is the future. Chinese panel companies have set sail. BOE's Chengdu plant and Huaxing Optoelectronic's Wuhan plant still have to wait, but there is not yet a fully-developed solution for OLED manufacturing industry as a precious accumulation time. , may be able to improve China's first mass production of OLED panel quality. As a new opportunity for China's display industry, continuous investment in OLED technology believes that manufacturers and local governments are ready.
Saying goodbye to singles and forming an industry alliance to win
Although the possibility of establishing a joint venture like JDI is not large, it is still a viable solution to increase the competitiveness of China's OLED industry by bringing together various stakeholders through technology alliances and making concerted efforts to allocate resources and share technology. China already has a number of companies that are capable, powerful, and capable in the display technology industry such as BOE, Huaxing, Tianma, etc. If they can work together, the future of China's display industry is truly limitless.
Both said that the crisis and the machine coexist, and Korean companies have already taken the first step. Both Japanese companies and Chinese Taiwanese companies are speeding up to catch up, when they apply an old saying describing Chinese football: The time for the Chinese team is running out.