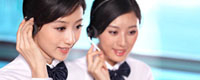 Name: Jessie
Tel: +86-755-27864416
Mobile: +86-18823763597
E-mail: jessie@rxxdisplay.com
Add: 3rd Floor Bldg.11,ChangXing Technical Zone,Wan An Road,Sha Jing town,Ban An district ,Shen Zhen ,GuangDong, China.
Skype: +8618823763597
WeChat: +8615623028461
whatsapp: +8618823763597
QQ: 1610996003





Company News
>> OLED screen did not sell? LG G7 will replace OLED screen with LCD screen 21th,March,2018
Intelligent machine OLED panel fever, previously reported to market leader Samsung Display smart machine OLED. Now there is news that LG Electronics sees the iPhone X with OLEDs sold at a flat rate, and the new machine decided to abandon it and will continue to use liquid crystal (LCD) screens.
Investor and BusinessKorea reported that market analysts revealed that LG's flagship G7 may not use OLED panels this year. It should use the "MLCD+" panel produced by the related company's LG Display (LGD). This new type of LCD panel is more energy-efficient than the old models. 35%, the screen brightness also increased.
LG made this decision, on the one hand, last year the company's first OLED models - LG V30 sales are poor, showing that OLED failed to drive buying. On the other hand, the company's smart machine division has suffered a lot of losses, and this decision was made to save costs.
OLED panels are still relatively expensive, and IHS Markit estimates that the 5.5-inch LCD screen used by Apple's iPhone 8 Plus costs $52. The iPhone X uses a 5.8-inch OLED panel that costs up to $110. The weak iPhone X bought LG.
At the same time, Samsung's new flagship S9 series equipped with OLED panels has a weak buying momentum and sales are inferior to its predecessors. Many consumers said that the evolution of the S9 function is less, and there is not a big gap between the previous S8 and the A8, which is the peace model, and there is a lack of interest. In addition, South Korean authorities severely punished the illegal subsidy of telecom operators, and the sharp reduction in S9 concessions also impacted on buying. South Korean consumers switched to telecom companies, and the contract price for purchasing the S9 was 460,000 won (US$4,140). Last year, the S8 tied price was less than 200,000 won.