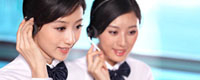 Name: Jessie
Tel: +86-755-27864416
Mobile: +86-18823763597
E-mail: jessie@rxxdisplay.com
Add: 3rd Floor Bldg.11,ChangXing Technical Zone,Wan An Road,Sha Jing town,Ban An district ,Shen Zhen ,GuangDong, China.
Skype: +8618823763597
WeChat: +8615623028461
whatsapp: +8618823763597
QQ: 1610996003





Company News
>> JDI Announces Successful Development of Transparent Fingerprint Identification Module Supports Embedded LCD Screen 22th,March,2018
Under the prevalence of full-screen mobile phones, the hard-to-find fingerprint barriers of mobile phone manufacturers and consumers have finally broken through. At present, the vivo official has confirmed that the world's first screen fingerprint mobile phone vivo X20Plus screen fingerprint version will be officially released on January 24.
As we all know, vivo uses the optical fingerprint technology of Synaptics. Now, another company has launched a new fingerprint identification technology.
On January 23rd, JDI, the Japanese manufacturer of LCD panel makers, announced that its first fingerprint recognition module based on capacitive touch technology has been successfully developed and can be used in future smart phones.
According to the official introduction, the fingerprint sensor developed by the company uses Pixel Eyes technology, and the capacitive touch sensor is embedded in the LCD panel. The principle is that when the finger touches the screen, the fingerprint recognition sensor can detect this signal and complete the unlocking. The process, all of this is integrated on a highly transparent glass substrate.
JDI Announces Successful Development of Transparent Fingerprint Identification Module Supports Embedded LCD Screen
Simply put, JDI's fingerprint recognition technology supports current mature LCD screens, while Synaptics's optical fingerprint technology only supports OLED screens with limited capacity.
It is understood that JDI's fingerprint sensor size is 8 x 8mm (160 x 160 pixels, 508dpi) expected to ship in March 2019. It should be noted that JDI revealed that in the future it will manufacture larger and smaller sensors and try to develop flexible sensors.