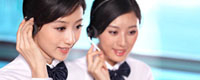 Name: Jessie
Tel: +86-755-27864416
Mobile: +86-18823763597
E-mail: jessie@rxxdisplay.com
Add: 3rd Floor Bldg.11,ChangXing Technical Zone,Wan An Road,Sha Jing town,Ban An district ,Shen Zhen ,GuangDong, China.
Skype: +8618823763597
WeChat: +8615623028461
whatsapp: +8618823763597
QQ: 1610996003





Company News
>> Apple's new supplier unpredictable This manufacturer has exclusive won the LCD new single 23th,March,2018
LCD driver IC packaging and testing factory Han State will begin to ambitious orders for Apple in the second half of this year. At present, Shan State has decided to win the order for the exclusive LCD version of the iPhone. As for one of the OLED versions, Shan State has also determined to drive it from LGD. IC packaging and testing supply chain, equivalent to this year's new orders for Apple will return to Shan State, this year's performance will have the opportunity to grow significantly.
Apple's new smart phone orders awards who have been the focus of market attention, the market is rumored that in the second half of this year, Apple will launch three iPhone, respectively 6.5-inch and 5.8-inch OLED panels, and LCD panel models.
Observed last year's apple panel layout, for the first time, the OLED panel was adopted on the iPhone X. At that time, the vendor was exclusively won by Samsung. However, the situation may change this year. LGD has already completed the production of OLED panel-specific OLED panel capacity. Released OLED driver IC packaging and testing orders, unlike Samsung's one-stop IDM business model.
Shan State currently has decided to eat LGD released OLED panel driver IC orders, plus the LCD version will also be won by Shan State exclusive. The legal person pointed out that Shan State's Apple iPhone driver IC packaging and testing orders will be significantly withdrawn, and will start heavy volume every month from the second half of this year.
It is understood that this time the LCD version of the iPhone will use full-screen specifications, so the panel drive IC package will also be converted from a glass-on-chip package (COG) to a thin film flip-chip package (COF) due to the test time required for the COF package process The COG is still long, so it is expected to boost the growth of Shanbang's performance.
As for the OLED version of the iPhone, there is no doubt that full-screen specifications are adopted. Since pixels and color saturation are higher than those of LCD panels, OLEDs require double-transistor control current, and the packaging technology has a relatively high threshold, which is also of great benefit to Wacom. help.
In addition to the large withdrawal of Apple orders, smart phones launched in the market this year will be dominated by full-screen specifications, driving the rise of integrated panel drivers and touch-control ICs (TDDI), which will directly drive the Gold bumping seal of Shan State. Increased production capacity.
Shan State's consolidated revenue last year reached NT$18.428 billion in NT$, an annual increase of 6.8%, and NT$2.254 billion in net profit after taxation at its parent company. It reached a new high in three years, a 13.2% increase from the previous year, and a net profit of NT$3.47 per share. The legal person stated that under the retreat of Apple's orders and the TDDI trend this year, Shan State will be expected to achieve profitability better than last year and pay off its bright operating transcripts. Shan State does not comment on corporate estimates of financial figures.