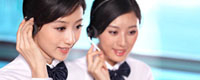 Name: Jessie
Tel: +86-755-27864416
Mobile: +86-18823763597
E-mail: jessie@rxxdisplay.com
Add: 3rd Floor Bldg.11,ChangXing Technical Zone,Wan An Road,Sha Jing town,Ban An district ,Shen Zhen ,GuangDong, China.
Skype: +8618823763597
WeChat: +8615623028461
whatsapp: +8618823763597
QQ: 1610996003





Company News
>> The Samsung Moat was compromised 13th,Apr,2018
Samsung is currently Apple's sole supplier of OLED panels, but this does not guarantee that Samsung with higher bargaining power will not be bargained by Apple.
South Korean media Bell reported that Samsung plans to produce 200 million OLED panels this year. Apple estimates that half of its production capacity is twice as much as last year's Samsung shipments to iPhone X, but this also gives Apple a space to negotiate with quantity.
The report pointed out that Apple is negotiating with Samsung on orders for OLED panels this year. Samsung's utilisation of OLED capacity has been at a disadvantage since its inception. Apple is demanding price cuts due to poor sales of iPhone X.
Last year, Apple paid 110 US dollars for each OLED panel, which accounted for nearly one-third of the iPhone X's production cost. This year Apple intends to reduce the panel cost to about 100 US dollars and cut about 10%. Samsung has agreed to lower prices due to overcapacity, but the rate is still negotiating with Apple.