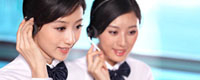 Name: Jessie
Tel: +86-755-27864416
Mobile: +86-18823763597
E-mail: jessie@rxxdisplay.com
Add: 3rd Floor Bldg.11,ChangXing Technical Zone,Wan An Road,Sha Jing town,Ban An district ,Shen Zhen ,GuangDong, China.
Skype: +8618823763597
WeChat: +8615623028461
whatsapp: +8618823763597
QQ: 1610996003





Company News
>> Taiwanese Panelists Weeping: Weaknesses in Layout Panel OLED Funds 20th,Apr,2018
According to Nikkei News, reported on August 24th, Taiwan's panel maker Innotec stated on Wednesday that due to the lack of financial support from the Taiwanese government, it is difficult for local companies to compete with panelists in China and South Korea on advanced display technology.
The advanced technology referred to by Innolux chairman and CEO Wang Zhichao refers to the ability to produce OLED screens, which will be used on iPhones next year. "Our competitors in the Mainland have already invested in the R&D and production of OLED panels because they have the financial support of the government and they can bear the risk of failure. But Taiwanese panel makers have no way to take this risk. Without the support of the government, we Can't afford to lose so much." Wang Zhichao told reporters at the Display Technology Expo in Taipei.
Taiwanese Panelists Weeping: Weaknesses in Layout Panel OLED Funds
At present, Samsung almost dominates the arena and controls 95% of the global AMOLED screens. Panel makers in Taiwan, Japan and the mainland are trying to catch up. Panelists in Taiwan have stated that the industry lacks local government support.
The reporter learned from Samsung that although the Korean tech giant started using and supplying smart phone's OLED panel since 2010, Apple chose to use the new panel technology from next year. Apple's choice is the key reason why Asian panel makers are frantically overclocking OLEDs. Some Chinese smartphone makers such as Xiaomi have already started using OLEDs as mobile phone panels this year.
Compared to the LTPS (low-temperature polysilicon) panels used by the iPhone, OLEDs can provide clearer color contrasts. More importantly, OLEDs are bendable, and Samsung's latest flagships, the Galaxy S7 and Galaxy Note 7, use curved screens.
Earlier this month, Taiwanese officials said they are considering setting up a regional alliance of panelists so that local companies can concentrate resources on developing OLED technology. But this requires a lot of money and no specific details are currently disclosed.
At the same time, the industry is also speculating that after Foxconn acquired the embattled Sharp, the affiliates created by Foxconn will jointly develop OLEDs with Sharp. When Foxconn acquired Sharp, it promised to use 200 billion yen for technology development investment and mass production equipment investment for OLED industrialization.
Wang Zhichao said that Innolux is currently open and has any possibilities. According to Jeffrey Young, Innolux vice president, Innolux will be able to supply wearable devices for small-scale OLED displays starting next year. The supply of automotive OLED screens will not be earlier than 2020.