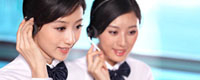 Name: Jessie
Tel: +86-755-27864416
Mobile: +86-18823763597
E-mail: jessie@rxxdisplay.com
Add: 3rd Floor Bldg.11,ChangXing Technical Zone,Wan An Road,Sha Jing town,Ban An district ,Shen Zhen ,GuangDong, China.
Skype: +8618823763597
WeChat: +8615623028461
whatsapp: +8618823763597
QQ: 1610996003





Company News
>> Japan gradually fades out LCD panels Switch to OLED 25th,Apr,2018
According to foreign media reports, Panasonic will withdraw from the TV LCD panel business. The Kushiro plant will stop production around the end of September 2016. However, it will continue to produce medical equipment other than TVs and LCD panels for on-board displays, but production after 2017 will be reduced to about a quarter.
In addition, Panasonic still produces LCD TVs, using only Korean panels. According to the recent development of Korean television, LCD panel TVs may gradually be reduced to low-end products.
Panasonic and other Japanese companies have given up their LCD panels one after another
In 2006, Panasonic began manufacturing LCD panels at the Mobara Plant. As panel makers from South Korea's Samsung Electronics, LG Electronics, China and Taiwan successively joined the field and continued to increase production, Panasonic's share dropped and its revenues deteriorated. In 2012, the Matsubara Mobara plant was discontinued, all of which were concentrated at the Kushiro plant to reduce production costs. However, because of increasingly fierce price competition, performance improvement has been slow.
Matsushita invested heavily in plasma TV panels at the end of 2013 and is gradually withdrawing from this business area.
Japanese TV makers such as Sony are also withdrawing from TV LCD panels. In the mid-2000s, Japan's motor industry was once considered the leader of TV LCD panels. Just a decade later, Japanese companies gradually withdrew from the field. Panasonic believes that the fierce price competition of TV LCD panels will continue to be difficult to ensure profitability. The only domestic production of TV LCD panels in Japan will be the remaining two plants that are jointly operated by Hon Hai Precision Industry and Sharp.
The difference between OLED TV and LCD TV
Compared with LCD TVs, OLED TVs are more outstanding in terms of black expression and contrast, and have higher image quality and other characteristics. On the other hand, due to the high production cost of OLED panels, the price of TV is relatively high, and the popularization process is slow.
However, OLEDs have display characteristics that are difficult to achieve with liquid crystals, so it has always been regarded as the mainstream of flexible displays in the future. The OLED panel is more vivid in color and has a higher degree of freedom in design.
South Korea's LG Electronics OLED TV sales surged several times
It is understood that Panasonic will continue to produce and sell LCD TVs, and it is currently accepting the supply of panels from South Korean manufacturers, while South Korea is preparing to develop LCD panels and OLED panels simultaneously.
LG is a leading company of OLED TVs. In 2015, the global market for OLED TVs was only 335,000 units, and LG's products accounted for more than 90%. From January to March 2016, LG Electronics sold 113,000 units, more than three times the same period last year.
On June 6, 2016, South Korea's LG Electronics announced that its OLED TV sales in 2016 will increase to three times that of 2015. The sales volume in 2015 was considered as about 300,000 units, and in 2016, it was expected to exceed 900,000 units. While enriching the product line, it will also supply OLED panels to TV makers other than LG Group, striving to expand the market scale, and cultivating OLED TV as the main product co-resident with LCD TVs as early as possible.
LG is the world's largest LCD panel maker. The increasingly fierce competition in LCD panels is no longer profitable. LG has turned to OLED with great expectations.
In the fall of 2015, Apple in the United States applied OLED panels to its component makers for iPhones that will be available after 2017. And because the United States intends to use OLED panels, Apple's monitors will accumulate mass production technology to counter leading Korean companies.
"Nihon Keizai Shimbun" reported on May 13 that Japan Display Corporation (JDI) will invest 50 billion yen to establish an OLED panel production line in Mobara Plant (Maohara City, Chiba Prefecture) in the spring of 2017. Converted into a smartphone panel, the monthly production capacity will reach 1 million, and it is planned to increase to 5 million by 2018, and a mass production system will be established.
In China, in a report on March 14, 2014, experts explained that BOE is building the 5.5th generation OLED display production line in Ordos, Inner Mongolia. In addition, Tianma Microelectronics is building the 5.5th generation OLED display production line in Xiamen. In addition, another company is also building the 5.5th generation production line, which is Kunshan Guoxian Optoelectronics, and is currently building in Kunshan. In addition, there are manufacturers planning to build a 4.5-generation OLED display line that is smaller than the 5.5 generation. Shanghai Hehui Optoelectronics and Shanghai Tianma have decided to invest in the 4.5-generation production line and are currently preparing for it.