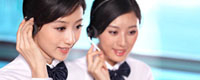 Name: Jessie
Tel: +86-755-27864416
Mobile: +86-18823763597
E-mail: jessie@rxxdisplay.com
Add: 3rd Floor Bldg.11,ChangXing Technical Zone,Wan An Road,Sha Jing town,Ban An district ,Shen Zhen ,GuangDong, China.
Skype: +8618823763597
WeChat: +8615623028461
whatsapp: +8618823763597
QQ: 1610996003





Company News
>> LG will provide OLED display for Apple to help it diversify its supply chain 27th,Apr,2018
Over the years, Apple has been committed to the diversification of the supply chain, so it has been the distribution of its orders to multiple suppliers.
This is also the dilemma Apple is facing in the production of OLED screens. Apple's current flagship product is OLED screen technology provided by Samsung; but with the new generation of iPhone that will be launched later this year, Apple hopes to have a second display provider, namely LG Display.
According to a recent report in The Wall Street Journal, Apple asked LG Display to conduct a third round of prototype production, and most suppliers do not have to go through this process (perhaps because of concerns that LG Display's OLED screen quality is far from Samsung's). This may postpone Apple's plans to implement mass production of new products in July, because insiders are divided on whether or not LG Display can produce the required screen in time.
As the "Wall Street Journal" said, LG Display has been able to produce TV size OLED panels, but it is still not able to provide a complete small-size smart phone screen.
Apple's diversification of the supply chain will help it to minimize risk (especially when the main supplier is also the biggest competitor) and make it in an advantageous position when negotiating component pricing.
It is expected that Apple will introduce three different iPhone models this year. One of the OLED displays has a diagonal length of 6.5 inches.