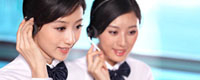 Name: Jessie
Tel: +86-755-27864416
Mobile: +86-18823763597
E-mail: jessie@rxxdisplay.com
Add: 3rd Floor Bldg.11,ChangXing Technical Zone,Wan An Road,Sha Jing town,Ban An district ,Shen Zhen ,GuangDong, China.
Skype: +8618823763597
WeChat: +8615623028461
whatsapp: +8618823763597
QQ: 1610996003





Company News
>> Challenge OLED Google Brings Sharp to Develop VR LCD Panels 28th,Apr,2018
In order to achieve a priority in this wave of VR wars, Google has developed Sharp's joint research and development, hoping to use Sharp's technology to replace existing OLED panels with existing LCD panels as a technology for AR/VR display panels. Solve the current tight supply of OLED panel.
At the forum, Clay Bavor, vice president of VR business at SID (Society for Information Display) in Los Angeles, USA, said that Google and Sharp jointly develop high-speed response LCD panel technology for use in VR/AR.
Google's VR platform Daydream and VR drawing APP Tilt Brush, location tracking technology WorldSense to introduce AR / VR applications. At present, due to the biggest problem of VR, due to the inconsistency of the picture delay and the depth of field, the problem of dizziness occurs when the user watches.
Since Google had previously chosen to use OLED production for Google Pixel Phone, due to the shortage of OLED panels and high-quality OLED panels, and then jointly investing with Sharp, how to use the LCD panel to achieve the reaction speed and image quality requirements Technology equivalent to OLED panel.
It is not easy to replace OLEDs with existing LCD panels. The main problem is still congenital problems of LCD panels. The response speed is lower than that of OLEDs. Therefore, various manufacturers are also actively investing in R&D, hoping to make products that rival OLED speeds. .
In fact, we are optimistic about the use of VR (Virtual Reality) and AR (Augmented Reality). Various factories and plants are actively investing in the layout, and demand for VR devices will become a new product expected in the future, but components such as OLED panels will be supplied. The lack of fear will affect the shipment of general VR devices. Among them, the shortage of OLED panels has become the biggest bottleneck in the promotion of AR/VR.
VR demand is hot, but the OELD panel has a serious shortage of production capacity, so that the brand manufacturers can not produce enough products to respond to the needs of consumers. Due to the higher than expected demand for VR applications, boosting the market's demand for OLED panels, and the introduction of smart phones into OLED panels, the issue of OLED out-of-stock has become more serious, which has also affected the supply of VR products.
Previously Google's Daydream View's smart phone adopts OLED panels, and Apple expects to use OLED panel handsets in the second half of this year. The entire market is actively investing in OLED products and tight supply of OLED panels. As a result, the supply of VR device components is insufficient. The situation is unlikely to ease.
Since the mobile phone is placed in the VR helmet, the messenger needs to see the right image, so the panel reaction time is very important, otherwise it will cause dizziness problems. Although the problem of screen lag can be solved by using the fast response characteristics of the OLED display, due to the shortage of OLED panels, VR is still in use.
The market regulator IHS estimates that shipments of global smartphone virtual reality devices this year have fallen by 142.3 million units, and annual demand has declined by 23.8%.
Google and Sharp collaborated to develop low-latency liquid crystal technology. Specifications and quality include display technology that responds less than 6 seconds and does not require backlighting, and reduces the feeling of blurring. The transmission speed per second is 50G to 100G bits.
The pixel size of this technology is more than double that of the current, with more than 20 million pixels per pixel. At the same time, it is a power-saving technology with IGZO and has a high-definition picture, which outperforms OLED power consumption and color fading.
Today, Google and Sharp have developed such technologies as an alternative to OLED's inefficient use of panels, which is equivalent to announcing that LCDs can be used in VR, and also solving the problem of the supply chain of the new generation of Android mobile phone technology and OLED panel shortages.