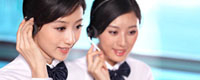 Name: Jessie
Tel: +86-755-27864416
Mobile: +86-18823763597
E-mail: jessie@rxxdisplay.com
Add: 3rd Floor Bldg.11,ChangXing Technical Zone,Wan An Road,Sha Jing town,Ban An district ,Shen Zhen ,GuangDong, China.
Skype: +8618823763597
WeChat: +8615623028461
whatsapp: +8618823763597
QQ: 1610996003





Company News
>> China's subsidies for home appliances to the countryside brought a glimmer of dawn to panel makers 9th,May,2018
As the global economy is cold, China has expanded its policy of subsidizing home appliances to the countryside, subsidizing farmers' purchase of flat-screen TVs and attacking business opportunities in rural areas. This strategy has been regarded as a dawn in the dark by Taiwan's panel makers, and AUO, Chi Meidian and Hua Ying have been on the Chinese mainland for a long time, and they are expected to be the best beneficiaries.
Mainland China Panel Buys More Taiwan
According to Jun Jun-Yuan, Deputy Director of IEK digital technology at the ITRI, the company's rapid boom freeze prevented the companies from parrying. Japan's Sharp changed its strategy to resell the panel, while the Won devaluation sold off the panel, leaving Taiwan's TFT-LCD panel without big brands blessings. It is more difficult for the factory to operate in this wave of downturn, but the mainland Chinese government's home appliances to the countryside has set a light for the panel makers in Taiwan.
For this time, the Chinese government's policy of promoting home appliances to the countryside is expected to drive 920 billion renminbi (4.48 TWD) in consumption, and many Taiwanese technology companies are looking forward to it. The capacity and technology of Taiwan's panel makers, coupled with Taiwan's supply chain for key materials, is indeed a strong backing for this strategy.
Qi Zhaoyang, general manager of Chi Meidian pointed out that China's home appliance brand factory originally intended for Chi Mei Power's customers, so if both sides of the strait can cooperate to create a Chinese supply chain, his views are very optimistic.
According to reports, the participation in home appliances to the countryside in Mainland China includes well-known brands such as Skyworth, Konka, Haier and Hisense in Taiwan. There is no one foreign brand. Changhong has even taken the lead in running, targeting 13% of the specified flat-screen TVs. subsidy.
The legal person pointed out that the main panel of the home appliance brand factory in mainland China is to purchase from the Taiwan TFT-LCD panel factory. Therefore, if this home appliance to the countryside can really stimulate the purchase of gas, the Taiwan panel factory will be the biggest beneficiary, especially. The South China Sea aircraft, which has long been laid out by Chi Mei, and which emphasizes lightness and low price, is mainly developed in cooperation with power plants in mainland China.