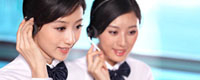 Name: Jessie
Tel: +86-755-27864416
Mobile: +86-18823763597
E-mail: jessie@rxxdisplay.com
Add: 3rd Floor Bldg.11,ChangXing Technical Zone,Wan An Road,Sha Jing town,Ban An district ,Shen Zhen ,GuangDong, China.
Skype: +8618823763597
WeChat: +8615623028461
whatsapp: +8618823763597
QQ: 1610996003





Company News
>> Not only really a full-screen mobile phone Lenovo will always do serious 5G
On May 8th, Lenovo Z5 announced Lenovo's "genuine full screen" mobile phone in a high-profile manner. Chang Cheng stated that Lenovo Z5 has achieved four technological breakthroughs and 18 patented technologies to create the final 95% ultra-high ratio.
In addition to the "genuine screen" mobile phone Lenovo Z5, Chang Cheng once again disclosed that Lenovo is engaged in 5G related work and said they are serious.
According to the information disclosed on a regular basis, Lenovo is currently engaged in discussions on 5G related work, and on April 26th MBG Lenovo Kickoff mentioned an idea to solve the 5G antenna problem, and the Lenovo patent department proposed to apply for a patent.
In other words, in addition to new mobile phones, Lenovo is already working on relevant aspects of 5G technology, and believes that related mobile phone products will not be too far away. With respect to the new Lenovo Z5, Chang Cheng calls it the "New National Flagship", so apart from the screen share, everyone can also expect that this phone may bring surprises on the price.