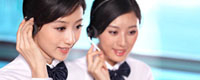 Name: Jessie
Tel: +86-755-27864416
Mobile: +86-18823763597
E-mail: jessie@rxxdisplay.com
Add: 3rd Floor Bldg.11,ChangXing Technical Zone,Wan An Road,Sha Jing town,Ban An district ,Shen Zhen ,GuangDong, China.
Skype: +8618823763597
WeChat: +8615623028461
whatsapp: +8618823763597
QQ: 1610996003





Company News
>> Shantou or bright spot OLCD to compete with flexible OLED?
FlexEnable recently announced that the company has secured a €5 million strategic investment in Novares, a global automotive plastic solutions provider. This investment will help FlexEnable accelerate the industrialization of flexible organic LCDs and promote the use of OLCDs (Oraganic Liquid Crystal Display) in automotive interiors. In use.
OLCD is coming back
Sweeping presence at major exhibitions
Along with the upsurge of flexible AMOLED investment in Mainland China, the reluctant OLCD display technology has begun to rush around everywhere and actively brush up in the presence of major exhibitions.
FlexEnable is a typical example. All along, FlexEnable highly expects to be able to directly cut into flexible AMOLEDs. As early as 2015, FlexEnable cooperated with Chunghwa Picture Tubes and successfully developed the world's first "full-color" flexible AMOLED display. However, this was only a brief hand in hand and did not allow FlexEnable's OTFT technology to glow on the production line.
The new AMOLED production line invested in mainland China adopts LTPS TFT technology in full, and LTPS TFTs have become a trend in the field of flexible AMOLEDs. FlexEnable did not die on flexible AMOLEDs and immediately switched to OLCD. In 2016, FlexEnable demonstrated 12.1 inches of flexible organic thin-film transistor liquid crystal displays based on plastic substrates, attracting a lot of attention.
According to Paul Cain, FlexEnable's director of strategy, the FlexEnable OLCD can be produced only by retrofitting the old LCD production line. For example, removing CVD and adding a slit extrusion coater can significantly reduce costs. At the same time, it can also be extended to 8th and 10th generation production lines. The relatively weak Truly on the flexible AMOLED smells the business opportunity of OLCD. In 2017, FlexEnable signed a technology transfer and licensing agreement with Truly, which provided an opportunity for OTFT technology to move from the laboratory to the industrialization in the display area.
In the same year, JDI introduced a flexible liquid crystal display panel based on a plastic substrate. Different from the FlexEnable technology, JDI improves the LTPS process to a LTOS (Low Temperature Oxide Semiconductor) process to form a TFT on a PI substrate at a lower temperature. However, flexible liquid crystal display panels are still in the research and development stage.
Unlike flexible LCD panels, 2018 may be the turning point for OLCD. Although OTFT technology has been available for some time, the mobility of OTFTs has exceeded a-Si only in the past 2 to 3 years. In an interview with a reporter from China Electronics News, Paul Cain stated that FlexEnable's OTFT now has a migration rate of about 1.5 cm 2 /Vs, about three times higher than a-Si. This has led to a surge in the use of OLCDs, including smart home appliances, cars, tablets, laptops, digital signage, and other applications.
Paul Cain further pointed out that by the end of 2018, OLCD displays will be put into production, and early next year there will be batches of products going offline. The Truly Shanwei plant mainly produces small and medium-sized 5-inch to 20-inch flexible OLCD products and is planned to be used in smart phones, tablet computers, and small-sized electronic billboards. "I believe that in the future, flexible OLCD screens will have explosive applications in many areas," said Paul Cain.
In fact, not only FlexEnable, but also more OTFT companies are pouring into the Chinese mainland market. According to Fenglin, vice president of DeuDrive and general manager of Wuhan Xinjuchuang Photovoltaic Technology Co., Ltd., China is the largest manufacturing center for TFTs, and all OTFT manufacturers have devoted more than 50% of their efforts to the Chinese market. In 2018, DeuDrive also established Wuhan New Drive Chuang Optoelectronics Technology Co., Ltd. in mainland China.