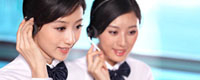 Name: Jessie
Tel: +86-755-27864416
Mobile: +86-18823763597
E-mail: jessie@rxxdisplay.com
Add: 3rd Floor Bldg.11,ChangXing Technical Zone,Wan An Road,Sha Jing town,Ban An district ,Shen Zhen ,GuangDong, China.
Skype: +8618823763597
WeChat: +8615623028461
whatsapp: +8618823763597
QQ: 1610996003





Company News
>> Samsung AMOLED mobile phone panel exclusive status or be broken next year 10th,Apr,2017
Display Supply Chain Consultants (DSCC) pointed out that Samsung in 2016 global AMOLED mobile phone panel shipments accounted for up to 97%, but Samsung almost exclusive status will be LGD break in 2018, even so, estimated 2021, Samsung still Will occupy the global share of 5%, although mainland China is also actively join the AMOLED war situation, but DSCC estimates that BOE at least by 2020 to have the opportunity to stabilize the supply, to grab Apple's third supplier of candidates eligible.
Apple will launch this year with the AMOLED panel iPhone, before Apple, Samsung and mainland China mobile phone factory already used AMOLED panel, DSCC estimates 2017, there will be 525 million smart phones using AMOLED panel, the annual growth of 42% , 2021 global use of AMOLED smart phones will reach 1.2 billion, of which more than half of Samsung and Apple.
Samsung shipments this year accounted for 96%
DSCC pointed out that Samsung's OLED shipments in 2016 accounted for 97%, is expected to reach 96% in 2017, 2021 will fall to 63%, but still has a dominant position, mainly Samsung and some equipment manufacturers and materials to sign There are some exclusive agreements, in accordance with their own technology into custom vapor deposition equipment, but also package the capacity of some equipment manufacturers, other competitors to copy the Samsung process is almost impossible.
Therefore, after the Samsung can be stable to join the AMOLED mobile phone panel supplier, DSCC optimistic about LGD, DSCC pointed out that LGD will be the fastest 2018 will be available to Apple, Apple in the past on the LCD panel can choose more, at least more than three, but the future A few years in the choice of AMOLED panel, there are only two.
Although China has announced a number of manufacturers put into AMOLED construction, DSCC that BOE can quickly squeeze into the Apple supply chain is after 2020, but can not deny that the future of the world in the AMOLED market, in addition to Samsung and LGD, No. 7 may be Chinese factory.