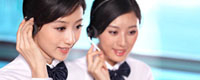 Name: Jessie
Tel: +86-755-27864416
Mobile: +86-18823763597
E-mail: jessie@rxxdisplay.com
Add: 3rd Floor Bldg.11,ChangXing Technical Zone,Wan An Road,Sha Jing town,Ban An district ,Shen Zhen ,GuangDong, China.
Skype: +8618823763597
WeChat: +8615623028461
whatsapp: +8618823763597
QQ: 1610996003





Company News
>> Article Read about 2018 SID International Display Week Micro LED News
018 SID shows that the week is underway and the theme of Micro-LED is even hotter this year. More than five companies and research institutions have demonstrated their latest progress in the I-zone segment, and several well-known companies have also demonstrated their latest products in Mini LED and Micro-LED. Two of the Micro-LED companies, from Beijing Hong Kong's JBD and PlayNitride in Taiwan, won the Best Original Product Award.
May 24th was a feast of Micro-LED. There were 4 sessions, 17 theme reports, including Veeko, Axtron, Leti, QMAT and many other companies, Hong Kong University of Science and Technology, Southern University of Science and Technology, ITRI, Taiwan Jiaotong University Many universities such as Kyung Hee University also reported on their research progress. This is the case when the SID shows that for the first time in more than 50 years of history, a topic is reported in the same venue for the entire day, so the day of May 24 can be called "Micro-LED Day."
Micro-LED Latest Developments
In the I-zone segment, Taiwan's ITRI demonstrated a 960 x 540 monochrome display, a 640 x 360 color micro-LED display, and a color display application transfer technology, which has now reached basic requirements and is further increasing the yield rate.
Etron Technologies demonstrated its transparent display technology, including two 2.65" and 3.12" full-color Micro-LED displays, with a transfer yield of 99.99%. The future can be applied to car displays.
The Hong Kong Beida Jade Bird Display Co., Ltd. (JBD) demonstrated its ultra-high-brightness three-color Micro-LED display and achieved color projection through optical synthesis. The technology was licensed from the Hong Kong University of Science and Technology. In addition, it also demonstrated the green Micro-LED AR product, which shows that Micro-LED AR can still maintain a good display under ambient light.
The team of Kyung Hee University of South Korea demonstrated an LTPS-driven Micro-LED display technology, and adopted a green quantum dot film and a red quantum dot film to perform color conversion on blue Micro-LED pixels.
Jasper & Glo's partner company demonstrated a high-gray, high-brightness Micro-LED monochrome display with brightness of up to 100,000 nits, 8-bit grayscale, and detailed display.
The Hong Kong University of Science and Technology team demonstrated the integration of Micro-LED display and optical communication technology, namely the use of display light source loading information to achieve data transmission without affecting the display quality.
The I-zone segment has received extensive attention. In the past few days, the audience has been in a constant stream. They have consulted relevant technical information and appreciated the latest research results. Among them, JBD and Etron Technology won the I-zone "Best Original Product Award".