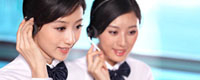 Name: Jessie
Tel: +86-755-27864416
Mobile: +86-18823763597
E-mail: jessie@rxxdisplay.com
Add: 3rd Floor Bldg.11,ChangXing Technical Zone,Wan An Road,Sha Jing town,Ban An district ,Shen Zhen ,GuangDong, China.
Skype: +8618823763597
WeChat: +8615623028461
whatsapp: +8618823763597
QQ: 1610996003





Company News
>> Fans help attack Hon Hai to eat Apple OLED business opportunities
Korean media reported that Apple plans to adopt OLED in the new iPhone next year. Although Taiwan's panel makers are not focusing on OLEDs used in mobile phones, the recent announcement of Hon Hai Group's shareholding in the company's OLED inspection equipment has helped the company to test production indirectly, helping Hainan's cooperation with Apple's future OLEDs. The biggest help is to become the potential biggest beneficiary of iPhone's full adoption of OLED.
Fan Xuan will hold a regular meeting of shareholders on this (30) day. It is expected that assisting Hon Hai's "eat apples" and the warming of this year's operation will all become the focus of minority shareholders' concerns.
In the OLED process, Sail announced that its own brand "PI laser repair machine" has become the first machine equipment in the OLED panel factory in mainland China, and it belongs to the lineup of "go Samsung" equipment; Fan Xuan represented DuPont, Dow Chemical and other major manufacturers of OLED materials, and thus won the Apple name.
Previously, the industry reported that Apple launched a secret R&D program at Apple's Longtan Plant, which specializes in OLED. Fan Xuan was in charge of PI laser repair machines and clean room equipment. This led to a significant increase in the status of Apple's OLED layout. However, it was incorrect at the time. This response.
Fan Xuan's operating performance has been bright in recent years, and orders have been repeatedly hitting record highs. Last year, the consolidated revenue stood at 20.2 billion yuan, a record high; after-tax net profit was 209 million yuan in the first quarter of this year, which was the highest level in 13 years. Second only to the previous quarter's 240 million yuan, 1.98 yuan per share, operating performance is good.
Since the Sail boasts key equipment technologies and has a good relationship with international equipment makers, it has completed its smart manufacturing layout. It has recently been acquired by the Hon Hai Group's Hua Han phase with 47.15% of its stocks.