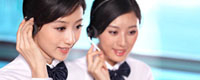 Name: Jessie
Tel: +86-755-27864416
Mobile: +86-18823763597
E-mail: jessie@rxxdisplay.com
Add: 3rd Floor Bldg.11,ChangXing Technical Zone,Wan An Road,Sha Jing town,Ban An district ,Shen Zhen ,GuangDong, China.
Skype: +8618823763597
WeChat: +8615623028461
whatsapp: +8618823763597
QQ: 1610996003





Company News
>> iPhone full-use OLED screen next year JDI's share price plummeted by 20%
Currently, in the mobile phone application, the purchase volume of the flexible OLED display of the iPhone is the world's largest order. Whether it is now or in the next three to five years, it will eat about half of the industry's production capacity. Therefore, Apple's attitude toward OLED display is The industry has strong guidance.
According to South Korea's ETNews, an Apple official was quoted as saying that "Apple has recently begun planning for the new 2019 iPhone model and has decided to deploy OLED screens in all three models. The OLED screen used in the iPhone X is an LTPS technology. LCD display quality, power consumption products." Affected by this news, at the same time as the main LCD LCD screen supplier of 2018 cheap version of the Japanese display company (JDI) stock price fell 29% intraday, more than 20%, LCD display Sharp stock price of the second supplier also fell on the 29th.
Related industry sources also revealed to Li Xing that after Apple sent hundreds of R&D teams to participate in the International Display Week (SID Display Week 2018), the information passed to the outside world shows that Apple hopes that all iPhones can use OLED displays next year.
In addition, according to sources who have contacted its R&D team members, due to the limitations of the internal space of the iPhone, and the negative impact of replacing the battery and compensating for the difference brought by Apple's "down-door", the iPhone's R&D team had to Consider the possibility of using an OLED display for an LCD display.
However, Apple currently has a headache for OLED production. Samsung is only able to supply OLED displays for iPhones on the market. LG's OLED production line failed to pass Apple's test due to mass production last year and needs to be updated. Line equipment, new equipment is still in commissioning, the entire line of transformation and commissioning is not necessarily completed this year, to provide quality and Samsung's OLED display, the industry is expected to wait until at least next year, but the production capacity is limited.
While other manufacturers have to provide usable OLED displays for iPhones, they are also faced with headaches such as driver ICs and software adaptations. The Apple team has to complete the debugging of OLED displays for up to three suppliers. It is still not that abundant.
However, South Korea's ETNews also stated that another Apple official stated that "Apple decided to adapt the OLED screen to all three new iPhone models in 2019, but if more than three new models are introduced, there may still be LCD screens. type". Because Apple's general distribution of new models every year will not exceed three models, so there are also Apple insiders said that if Apple and the supply chain in the next process of coordination, there is still no way to solve the OLED display capacity supply problems, So Apple may release four new models and still keep a new version of iPhoe to use the LCD display version.
Previously, the industry has reported that LG and JDI have released news, saying that Apple is testing their WRGB LCD pseudo-4K LCD mobile phone display and OLCD flexible LCD screen, but according to the relevant supply chain manufacturers, Apple has shown that both of these display technologies The interest is not so great. The benefit of the display effect is not great. Secondly, the thickness problem has not yet been solved.
In addition, for the industry's rumors of Apple's own research and development of MicroLED display technology, there are also reports that the Apple team encountered a difficult situation in the iPhone mobile fever management, plus production costs and process optimization there are still many places Apple is not satisfied, perhaps In the future, we must abandon the inefficient and large-scale transfer technology and packaging technology, and switch to similar technologies such as the direct use of semiconductor stack technology or other new monochrome full-width package technologies to produce MicroLED displays. Therefore, in the next three to five years, Apple will have to rely on existing LCD and OLED displays to produce iPhones.
Since Apple introduced the iPhone, the presentation of its core competitiveness has gradually been realized by technologies such as touch interaction, IOS systems, cameras, retina displays, association motion managers, artificial intelligence image processing, and biometrics, among which IOS systems, cameras, The display and image processing functions are the most direct enhancements to the user experience and are one of the most sticky performance indicators for Apple users.
Therefore, Apple has always paid great attention to the new display technologies in the industry, and has actively invested in R&D to perform performance improvement and mass production technology exploration.
In fact, according to information Li Xing learned from the industry, Samsung has produced nearly 10 years of OLED display, and its progress rate is not as fast as the adoption of Apple's iPhone, except that Apple stands directly. With Samsung's relatively mature mass production technology, Apple's significant effect on OLED display principle software compensation and correction technology is one of the biggest contributions.
In order to ensure that this year's iPhone will not be affected by the delay in the supply of FACE ID modules last year, which will lead to delays in the listing plan and unbalanced supply chain inventory, Apple this year requested FACE IDs and display-related suppliers to start production operations in advance. According to information obtained by Li Xing, on May 10th, some suppliers had already obtained Apple's start-up production order. Among them, in addition to the relevant manufacturers of FACE ID, JDI, Sharp, and production of display screens were also produced. Japanese photo of capacitive touch screen and Written by Lan Siri et al.
JDI is one of the major LCD screen suppliers for the iPhone. Its new LCD production line that was built with Apple started to start last year, and Apple also accepted JDI's request. In addition to the iPhone, it can also provide surplus production capacity. Provided to China's mobile phone brand manufacturers, such as Huawei, Lenovo and so on.
In addition, JDI also plans to start producing OLED screens from 2019. However, whether or not it can provide similar OLED screens with Samsung's quality is still unknown to Apple. After all, the production lines have not been fully debugged and there is no relevant mass production experience. Its industry circles are watching how Apple will test and improve the OLED product line that LG is currently transforming. If Apple cracks the process fitting problem of the OLED display volume production process, whether it is JDI, Sharp, or domestic BOE, will It may become the supplier of OLED display screens for subsequent iPhones.
However, this does not mean that Apple will completely give up the LCD display. So far, in addition to some iPhones, Apple's other products are using LCD display: Apple's notebook computer uses a common LCD display, Apple iPad and Apple desktop Computers and monitors use IGZO low-power display.
In addition, last year after Apple adopted OLED display, due to the unprecedented complexity of the display screen and display module processing technology, the product yield rate is far lower than the OLED display used by Samsung's own S8 system phone, resulting in the final price cost of iPhone X also mentioned A long section, and because the rising cost of OLED display accounted for the largest proportion of the entire iPhone X new cost ratio, OLED display has become the high price of the iPhone X "back pot".
Therefore, outside analysts believe that in the past few years, Apple has tasted the benefits of product price cuts. For example, after the introduction of lower-priced entry-level tablets this year, Apple's tablet sales have increased significantly. In the second half of this year, Apple also plans to introduce a lower-priced entry-level laptop. Apple hopes that this product can also be sold on the market like the Apple tablet earlier this year. The product may be developed in early June. The conference is announced to the public.
Therefore, if this year's low-cost version of the iPhone with the LCD display also appears to be selling, Apple may keep the LCD display iPhone.