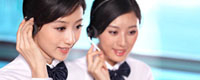 Name: Jessie
Tel: +86-755-27864416
Mobile: +86-18823763597
E-mail: jessie@rxxdisplay.com
Add: 3rd Floor Bldg.11,ChangXing Technical Zone,Wan An Road,Sha Jing town,Ban An district ,Shen Zhen ,GuangDong, China.
Skype: +8618823763597
WeChat: +8615623028461
whatsapp: +8618823763597
QQ: 1610996003





Company News
>> Stable! Samsung officially confirmed the Galaxy S10 fingerprint on the screen
According to news from Korean media etnews, Samsung Electronics will implement screen fingerprinting technology on the Galaxy S10 released in the first half of next year.
According to reports, Samsung has been cautious about adopting screen fingerprinting technology. However, Chinese competitors Vivo and Huawei accelerated the commercialization of screen-fingerprint technology, and Samsung decided that it could not be postponed further.
Korean media etnews reported that Samsung Electronics has confirmed on the 30th that it will adopt screen fingerprinting technology on the Galaxy S10, which will be introduced next year. Samsung OLED is said to use fingerprint sensors under the screen to implement ultrasonic sensors. Qualcomm will be responsible for providing ultrasonic sensors. Samsung Display will be responsible for manufacturing the S10 panel and connecting the sensor to the panel.
Ultrasonic fingerprinting is a technique that distinguishes fingerprint shapes and features by changing the intensity and position of ultrasound.
Due to the nature of ultrasound transmission through the object, the sensor can be operated from the back of the panel. The sensor will not be exposed to the outside and will have less effect on the panel structure and image quality. According to industry insiders, Samsung has been researching screen fingerprinting technology since the release of the Galaxy S8.