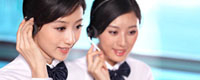 Name: Jessie
Tel: +86-755-27864416
Mobile: +86-18823763597
E-mail: jessie@rxxdisplay.com
Add: 3rd Floor Bldg.11,ChangXing Technical Zone,Wan An Road,Sha Jing town,Ban An district ,Shen Zhen ,GuangDong, China.
Skype: +8618823763597
WeChat: +8615623028461
whatsapp: +8618823763597
QQ: 1610996003





Company News
>> OLED panel manufacturers Canon Tokki times to increase production 10th,Apr,2017
Nikon's OLED panel manufacturing equipment maker Canon Tokki will improve the "vacuum deposition equipment" annual production capacity, estimated that this year's output will be expanded to more than 10 units, the use of smart phones expected to expand the use of OLED panels, , Will reach 2016 2 times the level. "Vacuum evaporation equipment" is equivalent to the heart of the OLED panel production line, Canon Tokki for the global "vacuum evaporation equipment" leader, almost exclusive of the market.
Reported that at this stage only South Korea Samsung Display production smartphone with OLED panel, but because Apple is expected to sell in 2017 part of the iPhone models are expected to begin to use OLED panel, driven OLED panel sales is expected to rapidly expand
According to reports, due to the requirements from manufacturers such as Apple, so South Korea LG Display, Japan JDI OLED panel production is being developed, coupled with the Chinese panel manufacturers also plan to rush, OLED panel related equipment investment is hot.
The report said, Canon Tokki estimated the next three years, OLED panel manufacturing equipment demand is expected to continue strong, so the future will continue to cooperate with the supply and demand situation, yield response.
Japanese website for iPhone Mania, taisy. According to industry sources, about 40 percent (about 60 million) of Apple's new iPhone products this year will use OLED panels, and Apple will OLED panel to double the proportion of use (up to 80%), after the plan in 2019 will be all new models of iPhone with OLED panel.
Wall Street Daily reported on November 28 last year, informed sources, Apple most of the early OLED panel will rely on Samsung supply, but Apple has asked LG Display, JDI and Sharp to expand production capacity in order to supply OLED panel in 2018 to Apple; A person familiar with the situation pointed out that Sharp to meet the demand for Apple OLED, fear of spending $ 5 billion to invest.
Daily News reported on February 17, Sharp is considering the construction of smart phones in China with OLED panel production plant, the plant may contain the site contains Honghai iPhone assembly plant in Zhengzhou City, Henan Province, the scale of investment will reach 100 billion yen, and Hon Hai also considered the OLED panel factory investment. The report pointed out that in order to compete with Chinese manufacturers and other competitors to fight orders, Sharp OLED panel production began to be more time than the original plan in 2019 ahead of schedule.
MacRumors, 9to5Mac reported that it is understood that Apple is working with BOE (BOE) to discuss OLED panel supply, may be available to the advent of the advent of 2018 crazy. Apple has been tested on the BOE OLED panel for several months, but has not yet decided whether to let the BOE become a supplier.