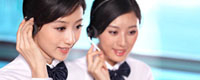 Name: Jessie
Tel: +86-755-27864416
Mobile: +86-18823763597
E-mail: jessie@rxxdisplay.com
Add: 3rd Floor Bldg.11,ChangXing Technical Zone,Wan An Road,Sha Jing town,Ban An district ,Shen Zhen ,GuangDong, China.
Skype: +8618823763597
WeChat: +8615623028461
whatsapp: +8618823763597
QQ: 1610996003





Company News
>> Chongqing and Xianyang plan to introduce 10.5/11 generation panel projects
In the future, mainland China may have more 10.5/11-generation panel lines.
Recently, information from the public mailbox of the Jiulongpo District Government in Chongqing shows that, after investigation by the Economic Information Commission of Jiulongpo Economic Development Zone, since the commencement of docking of the 11th generation LCD panel project of China Star Optoelectronics since 2017, the Chongqing High-tech District Association has been associated with municipal-level related departments several times. The other party conducted exchanges and discussions. At present, the two parties are still in the process of continuing to communicate and negotiate.
Chongqing, located in the upper reaches of the Yangtze River, has continued to promote industrial restructuring in recent years and has formed a world-class electronics industry base. The phrase "one in every three laptops in the world is produced in Chongqing" has almost become the word for this world-class notebook computer production base in Chongqing. Thanks to the global demand for the notebook computer industry, last year, HP, Acer and other manufacturers saw significant growth in orders, and Chongqing's position as the world's largest notebook computer production base was further consolidated. According to the statistical data released by the Chongqing Municipal Economic and Information Commission, the output of laptops in Chongqing reached 60.95 million units in 2017, an increase of 9.9% year-on-year.
In the display industry, Chongqing has also become almost a panel of words. In 2017, the production of LCD screens in Chongqing reached 91.28 million, a dramatic increase of 131.2% year-on-year. At present, there are two panel factories in China that have invested in three production lines in Chongqing, including BOE 8.5-generation TFT-LCD production line, 6-generation OLED line, and Huike Jinrong 8.6-generation TFT-LCD production line.
The era of big screens has come, with oversized products or new flashpoints. The demand for larger screens and higher resolution will further boost the demand for 65-inch and larger LCD panels. It is expected that in the next five years, the market share of 60+ inches is expected to increase by 10% to 15%. At present, 65-inch production mainly uses 6-generation line 2 and glass substrate utilization rate is 81%, which is at a relatively low level. If you use the MMG process to cut 3 pieces of 65 inches + 6 pieces of 32 inches according to the 8.5 generation line, although the utilization rate of the glass substrate reaches 93%, the production efficiency is low. On the 10.5 generation line, a mother glass substrate can cut 8 sheets of 65 inches and 6 sheets of 75 inches, and the utilization rate reaches 96%. The 10.5/11 line has more economic advantages in terms of large size. Chongqing currently has only 8th-generation lines. If we can introduce the 10.5/11-generation line, Chongqing can make Chongqing more competitive in the large-size area.
However, it is worth noting that from the current statistical data, there are altogether more than 10 generations of production lines that have been completed, under construction, contracted, and planned worldwide, including LG Korea's 10.5 OLED production line in Paju, Korea. , Sharp / Hon Hai Japan 堺 factory (10th generation TFT-LCD production line), BOE Hefei, Wuhan each a 10.5 generation TFT-LCD production line, Huaxing Optoelectronics Shenzhen two 11th generation TFT-LCD production line, Huizhou, Henan Zhengzhou 11 On behalf of the TFT-LCD production line, Hon Hai Guangzhou 10.5 generation 10.5 generation TFT-LCD production line, Hon Hai US Weizhou 10.5 generation TFT-LCD production line.
Once the production capacity of these production lines is fully opened, there will be a greater impact on the market panel prices. According to data from Ovid Cloud Network, the current TV panel price has fallen to or near the historical low point of the previous wave of price cut cycles in 2016, and it is expected that prices will continue to drop in June this year. In the short term, the demand for TVs in the whole world, including China, has not been effectively improved. Therefore, after the "World Cup" stocking of the whole machine factory came to an end in April of this year, the situation of oversupply of panels has become more severe, which has accelerated the decline in panel prices.
In addition, not only in Chongqing, according to the Chinese Liquid Crystal Network, in May this year, in May 2018, the Xianyang High-tech Zone Management Committee signed a signing ceremony and the park investment promotion conference, the director of Xianyang High-tech Zone Management Committee Jing Xuefeng introduced the development of Xianyang High-tech Zone. The situation and investment environment also highlighted the 10.5-generation/11-generation TFT-LCD panel production line project. It seems that Xianyang also hopes to introduce higher generation lines.