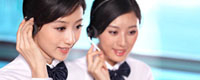 Name: Jessie
Tel: +86-755-27864416
Mobile: +86-18823763597
E-mail: jessie@rxxdisplay.com
Add: 3rd Floor Bldg.11,ChangXing Technical Zone,Wan An Road,Sha Jing town,Ban An district ,Shen Zhen ,GuangDong, China.
Skype: +8618823763597
WeChat: +8615623028461
whatsapp: +8618823763597
QQ: 1610996003





Company News
>> For you to uncover the story behind Xiaomi 8's transparent exploration version
As early as the preheating of the Xiaomi press conference, there were not many mysteries in the posters of the Xiaomi 8 conference. The unique design and thinking made me have a new understanding of Xiaomi, and also made me more curious about this product.
At the press conference of Xiaomi 531, everyone's attention was focused on the mystery and thrill of Ray always had - Xiaomi 8's transparent exploration version. Although only a few people have seen this new machine, it does not affect the general public's close attention to its mysterious appearance. The beautification of the components of this product is not as simple as the surface shows. Under a calm appearance, there are hidden secrets, implying that millet respects many classics. Now let's trace the pace of the Thunder total designer and explore it together: The story behind Xiaomi 8's transparent exploration version.
At first glance, it seems that the back cover of the transparent exploration version of Xiaomi 8 is only transparent, and there are no other bright spots. However, after careful research, the "behind" the "connotation" seems very simple.
1. MIUI10 from a screw.
2. Mysterious numbers 116.32,40.05: In the very beginning, I took the middle comma as a period, trying to input this number as an ip address, but it was not loaded. This series of figures makes me somewhat familiar with this, seemingly latitude and longitude, latitude 40, east longitude 116 points to the land on the Ningzhuang 2 hospital (residential community)? Don't worry, in the search for keywords Xiaomi and Anningzhuang, it seems that this is the truth.
By comparison, the longitude and latitude corresponding to this series of numbers point to Xiaomi's new Xiaomi Technology Park location. As early as July 22, 2015, Xiaomi Science and Technology Park started its groundbreaking ceremony. According to the forecast at the time, Xiaomi Science and Technology Park will be completed three years later (July 18). I believe that soon Xiaomi science and technology employees will formally settle here. In the coming period, Xiaomi will bind tightly with the mysterious numbers 116.32 and 40.05.
3. SINCERITY PASSION: The original meaning of these two words was sincere and love. At first I thought that these two sentences were related to "being born for fever". Later, I discovered that this was the value of Xiaomi's values that Lei Jun put forward at the 16th Annual Xiaomi Annual Meeting: "Sincere and passionate."
Lei Jun has repeatedly emphasized that sincerity and love are the most central and core ideas of Xiaomi, and it is also the basis for Xiaomi to contribute more and more cost-effective products to every consumer.