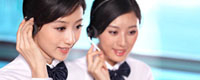 Name: Jessie
Tel: +86-755-27864416
Mobile: +86-18823763597
E-mail: jessie@rxxdisplay.com
Add: 3rd Floor Bldg.11,ChangXing Technical Zone,Wan An Road,Sha Jing town,Ban An district ,Shen Zhen ,GuangDong, China.
Skype: +8618823763597
WeChat: +8615623028461
whatsapp: +8618823763597
QQ: 1610996003





Company News
>> Wristband projection mobile phone is coming soon
The final development trend of mobile phones certainly tends to be: light, smart, and technology. The current trend in the development of mobile phones is to bring greater visual bearing to the public. However, with the increasing size and proportion of screens, mobile phones have been deteriorating in terms of portability.
Although smart watches already have a lot of powerful features. There are also many examples of smart watches and mobile phones combined. However, the overall level of development at this stage is still a phased start.
Recently, a research team from Carnegie Mellon University in the United States has developed a "novelty" method to solve this problem: Let your arm become a touch screen of a smart watch.
The prototype of this smart watch, named LumiWatch, projects a "touch area" on the wearer's arm, allowing the user to control the watch in this area.
The entire SkinTrack system consists of a ring-shaped signal transmitter and a wristband-type receiver. The user needs to wear a ring capable of emitting a signal on the finger of the other hand, and connect the sensing bracelet to the smart watch. When a ring finger touches the skin, it emits a high frequency signal. In this way, the effect of the watch operation on the skin can be achieved, and there is almost no difference from the real touch.
It is reported that the aircraft will carry Android 5.1 system, the initial offer price of 600 US dollars.