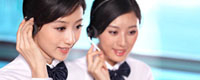 Name: Jessie
Tel: +86-755-27864416
Mobile: +86-18823763597
E-mail: jessie@rxxdisplay.com
Add: 3rd Floor Bldg.11,ChangXing Technical Zone,Wan An Road,Sha Jing town,Ban An district ,Shen Zhen ,GuangDong, China.
Skype: +8618823763597
WeChat: +8615623028461
whatsapp: +8618823763597
QQ: 1610996003





Company News
>> LDG Guangzhou faces new challenges: China proposes three major conditions
Recently, South Korean media reported that LGD has encountered new difficulties in building an OLED panel factory in Guangzhou, China: The Chinese government has approved the construction project as a condition and asked the ROK to agree to transfer OLED technology. South Korean media said that in order to protect its electric vehicle batteries, chips, display panels and other industries, the Chinese side is making "pressing" measures against South Korean companies.
According to South Korea's display industry sources, the Chinese government has proposed three conditions for the approval of LG Display's Guangzhou factory: First, transfer OLED manufacturing technology; second, build an OLED R&D center; and third, purchase parts and components from local sources.
It is reported that LG Display plans to invest 7.4 trillion won (approximately 44 billion yuan) to build an 8.5-generation OLED plant in Guangzhou, which is expected to be completed in the second half of next year. Since its start in August last year, it has invested hundreds of billions of won.
In fact, as early as October 27, 2016, LG Display and its strategic partner Skyworth held a conference at the Kerry Center in Beijing. Lu Xiangde, the president of LG DisplayOLED's business division, once disclosed that: "LGD does not rule out the future production of OLED in Guangzhou. It's possible."
On April 27, 2017, the General Office of the People's Government of Guangdong Province issued the "Implementation Plan for the Implementation of New Digital Family Initiatives to Promote the Application of 4K Television Networks in Industrial Development", which has aroused widespread concern in the industry. The "OLED Display OLED Project" was announced in the notice. The words were particularly noticeable and were interpreted by industry insiders as a sign that LGD will invest in building an OLED factory in Guangdong.
However, LGD subsequently clarified that the OLED project will be launched in Guangzhou. LGD's Vice Minister of External Cooperation, Ji Dongzhi, who is responsible for external communication at the LGD Guangzhou factory, also said: "We do not have this idea at the moment."
Surprisingly, on July 25 last year, LGD announced that it will build a joint venture factory in Guangzhou, China, to produce large-size OLED panels. Its panels are mainly used for television and electronic billboards. According to reports, the registered capital of the joint venture factory is approximately RMB15.7 billion, LGD will hold 70% of the shares, and the Chinese company Guangzhou Kaide Technology holds 30% of the shares.
However, the matter is not finished yet. Last September, LGD's investment in OLED panel factory in Guangzhou was a variable. Media reports said that due to concerns about advanced technology leaks and dissatisfaction with China's handling of "Sade", the South Korean government intends to block LGD's investment case in China.
Until December 26 last year, the South Korean government had conditional on approving LGD to build an 8.5-generation OLED panel production line in Guangzhou, China. However, the Korean government proposed three conditions for LGD China to build a factory:
First, increase the "domestic" ratio of materials and equipment. Although the specific gravity has not been announced, the current domestic production of large-scale OLED mass production will require the "domestic" ratio of materials and equipment to be around 70%.
Second, in order to prevent the outflow of technology from formulating safety measures. LG needs to establish a security countermeasures team with the Korean government to test the technical confidentiality of Chinese factories every six months.
Third, a new generation of large-scale OLED technology needs to be researched and developed in Korea. Related equipment also needs to be produced in South Korea. This requirement actually cuts off the possibility of high-tech outflow from the source.
From this point of view, the three new conditions proposed by China and the original three conditions of South Korea can be described as confrontation. According to the report of Korean media, LGD stated that it is difficult to accept the three conditions proposed by China.
For the request from the Chinese side, South Korea shows that the industry believes it is out of the protection of its own industry. Although China's display manufacturers can now produce OLEDs for smart phone panels, they have not yet mastered the production technology of large OLED panels such as TV sets. The industry expects Chinese companies such as China Star Optoelectronics to wait until around 2022 as soon as possible to master the production technology of large-scale OLED panels.
One person in the industry said: "There are BOE executives in the China National Development and Reform Commission who are currently vetting LG Display's Guangzhou factory. BOE strongly opposes LG Display's construction of a factory in Guangzhou."