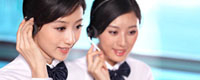 Name: Jessie
Tel: +86-755-27864416
Mobile: +86-18823763597
E-mail: jessie@rxxdisplay.com
Add: 3rd Floor Bldg.11,ChangXing Technical Zone,Wan An Road,Sha Jing town,Ban An district ,Shen Zhen ,GuangDong, China.
Skype: +8618823763597
WeChat: +8615623028461
whatsapp: +8618823763597
QQ: 1610996003





Company News
>> New Samsung QLED TV introduces Radeon FreeSync technology
AMD and Samsung announced that the new Samsung QLED 55-inch to 82-inch TV will support Radeon FreeSync technology, bringing the ultimate 4K gaming experience to wide-screen TVs. For the first time, Samsung adopted industry-leading Radeon FreeSync adaptive refresh technology to bring a non-destructive experience to TV games. With a high dynamic range (HDR) of up to 1000nits and stunning picture quality, the Samsung QLED display enables gamers to experience amazingly high refresh rates and low latency gaming experiences at each price segment within a 55-inch to 82-inch TV range. For their home entertainment needs, custom display.
In the past 3 years, Radeon FreeSync technology has been widely adopted and has become the industry's first choice for smooth game solutions. Earlier this year, AMD expanded its ecosystem and launched the Microsoft Xbox One S and Xbox One X consoles supporting FreeSync technology in early March to bring a non-destructive gaming experience beyond the PC. Over 250 FreeSync-compatible displays are launched with more than 20 partners, and its compatibility is twice that of other competing technologies.
According to Scott Herkelman, vice president and general manager of AMD's Radeon Technology Group, "Regardless of whether you're a game player or a PC player, playing on a PC monitor or a living room TV, Radeon FreeSync technology provides a superior gaming experience. We've launched FreeSync. The purpose of the technology is to bring a non-destructive gaming experience to players around the world while eliminating phenomena such as game tearing and dropped frames.Using Samsung QLED TV supporting FreeSync technology, the ultra-smooth gaming gaming experience has never been so attractive and readily available. "
Chu Jongsuk, Samsung's senior vice president, said: "Since the beginning, Samsung has adopted Radeon FreeSync technology. In addition, AMD also promises to provide technology based on industry open standards to enhance the gaming experience. What our users need is ultimate visual quality and Smooth delay brought by the game. We are very happy to bring the charm of Radeon FreeSync technology to players around the world using Samsung TV."
Matthew Lapsen, general manager of marketing for Xbox game consoles, said: "AMD and Microsoft have a long history of working together on innovation, hardware and software to bring the best experience to players. With Xbox One platform introducing FreeSync technology, AMD and Microsoft are A broader player community provides key technologies. We are pleased to bring a new non-destructive gaming experience to Xbox One S and Xbox One X gamers."