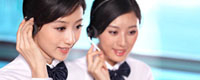 Name: Jessie
Tel: +86-755-27864416
Mobile: +86-18823763597
E-mail: jessie@rxxdisplay.com
Add: 3rd Floor Bldg.11,ChangXing Technical Zone,Wan An Road,Sha Jing town,Ban An district ,Shen Zhen ,GuangDong, China.
Skype: +8618823763597
WeChat: +8615623028461
whatsapp: +8618823763597
QQ: 1610996003





Company News
>> LGD Denies China's Requires Technology Transfer Guangzhou OLED Panel Factory Will Pass Conditionally in July
Previously, there were reports from Korean media that the Chinese government had requested LGD to transfer OLED technology on the condition that it approved construction projects before agreeing to establish an OLED panel factory in Guangzhou, China.
The South Korean media "Korea Times" reported that the Chinese government will agree to the investment case in July 2018 because LGD and the Chinese government reached an agreement on the key issues that both sides are concerned about.
Previously, South Korea showed industry sources that the Chinese government has proposed three conditions for the approval of the LGD Guangzhou factory: First, to shift OLED manufacturing technology; Second, to build an OLED R&D center; Third, to purchase parts and components from local sources. . For such news, the "Korea Times" quoted the LGD spokesman saying that the Chinese government has never made such a request for technology transfer. The situation with some delays in the plan is entirely a matter of procedural scrutiny and has nothing to do with the content of the agreement.
It is reported that LGD plans to invest 7.4 trillion won (approximately 44 billion yuan) to build an 8.5-generation OLED plant in Guangzhou. The registered capital of the joint venture plant will be approximately 15.7 billion yuan, LGD will hold 70% of the shares, and the Chinese company Guangzhou Kaide Technology holds 30% of shares and is expected to be completed in the second half of next year. Since its start in August last year, it has invested hundreds of billions of won.
Last September, LGD's investment in OLED panel factory in Guangzhou was a variable. Media reports said that due to concerns about advanced technology leaks and dissatisfaction with China's handling of "Sade", the South Korean government intends to block LGD's investment case in China.
On December 26 last year, the South Korean government had conditionally approved LGD's investment in the 8.5-generation OLED panel production line in Guangzhou, China. However, the Korean government proposed three conditions for LGD China to build a factory:
First, increase the domestic proportion of materials and equipment.
Second, in order to prevent the outflow of technology from formulating security policies.
Third, a new generation of large-scale OLED technology needs to be researched and developed in Korea. Related equipment also needs to be produced in South Korea.
At present, the market share of LDG in the global OLED large panel is almost exclusive. In the future, after the completion of the OLED plant in Guangzhou, it will reduce manufacturing costs and gain more benefits in high-end OLED TVs.