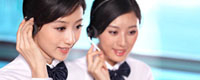 Name: Jessie
Tel: +86-755-27864416
Mobile: +86-18823763597
E-mail: jessie@rxxdisplay.com
Add: 3rd Floor Bldg.11,ChangXing Technical Zone,Wan An Road,Sha Jing town,Ban An district ,Shen Zhen ,GuangDong, China.
Skype: +8618823763597
WeChat: +8615623028461
whatsapp: +8618823763597
QQ: 1610996003





Company News
>> Korean merchants, Chinese TV brand Q3 panel purchase volume is expected to increase
At present, major TV manufacturers in South Korea and China are worried about the decline in TV demand and profit margins, but it is estimated that panel inventory will be established in the third quarter to prepare consumers for seasonal shopping spree at the end of the year.
According to IHS Markit, the South Korean TV brand's third-quarter panel purchases will increase by 3% (up 18%) to 20.4 million units, symbolizing that local procurement activities have gone out of the second quarter (annual 1% reduction or quarterly reduction) 3%) of low tide.
China's top five TV brands' first-quarter panel purchases were higher than expected, and second-quarter purchases increased 18% (0.4% quarter-on-quarter) to 19.8 million, and purchases in the third quarter are expected to increase 17% annually. (1% increase in season).
Although South Korea and Chinese TV manufacturers' 3rd quarter panel demand outlook looks good, TV brand makers with high inventory are still worried about the uncertainty of market demand in the second half of the year. Another problem is that the rapid decline in the average selling price of TV sets has led to a drop in profit margins.
If these vendors' inventory strategies and upcoming seasonal demand are not as expected, these TV brands will eventually have to cut panel purchases later this year to reduce the inventory burden.