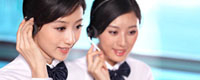 Name: Jessie
Tel: +86-755-27864416
Mobile: +86-18823763597
E-mail: jessie@rxxdisplay.com
Add: 3rd Floor Bldg.11,ChangXing Technical Zone,Wan An Road,Sha Jing town,Ban An district ,Shen Zhen ,GuangDong, China.
Skype: +8618823763597
WeChat: +8615623028461
whatsapp: +8618823763597
QQ: 1610996003





Company News
>> Benefit from Apple Watch LG OELD shipments climbed
According to the survey, in 2017, LG Display's AMOLED smart watch panel shipments were approximately 10.64 million units, accounting for 41.4% of the market share, followed by competitor Samsung, with shipments of 8.95 million units.
LG Display OLED panel performance has climbed to new heights, mainly due to Apple's Apple Watch's dominance in the smart watch market. Last year, LG Display and Samsung Display were suppliers of Apple's Apple Watch smart watch display. The two supplied a total of 14.75 million display screens to Apple, of which LG's supply reached more than 70%.
LG Display has long been a major supplier of display panels for Apple. In addition to the Apple Watch, LG Display also supplies Apple's LCD display panels for products such as iPads and Mac notebooks.
This year, there are rumors that a small portion of Apple's next-generation iPhone's OLED panel will be provided by LG Display, which is about 2 million to 4 million, or 3 million to 5 million.
Although LG's OLED mobile phone screen is relatively weak for a long time, especially in terms of production capacity, there will be more LG OLED screen iPhone distribution after the production line is fully opened in 2019.