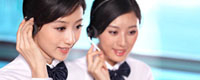 Name: Jessie
Tel: +86-755-27864416
Mobile: +86-18823763597
E-mail: jessie@rxxdisplay.com
Add: 3rd Floor Bldg.11,ChangXing Technical Zone,Wan An Road,Sha Jing town,Ban An district ,Shen Zhen ,GuangDong, China.
Skype: +8618823763597
WeChat: +8615623028461
whatsapp: +8618823763597
QQ: 1610996003





Company News
>> OLED shipments rebounded 2020 capacity utilization increased significantly
Due to lower-than-expected shipments of Apple iPhone X, the capacity utilization rate of Samsung SDC OLED panels has dropped significantly.
But recently, DSCC, a display research organization, said that as SDC began producing OLED panels for smartphones from Samsung, Apple and other manufacturers, the introduction of OLEDs has begun to increase. After 2020, OLEDs will be introduced into the market for tablets, notebook computers, and hard-to-use cars, and global equipment spending will be significantly improved.
The DSCC pointed out that in the third quarter of 2018, the cost of a 5.5-6-inch hard OLED panel will drop to $23, and the price difference with the LTPS LCD will be around $5. Such a small price difference will make the market still have a certain demand for hard OLED. In terms of soft OLEDs, capacity utilization has also increased slightly. It is said that since June 2018, Samsung SDC has begun to manufacture 5.85-inch and 6.46-inch OLED panels for the next iPhone X and iPhone X Plus, so the capacity utilization rate will rise to 52%.
The DSCC believes that the more robust OLED demand will not appear until after 2020.