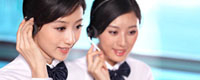 Name: Jessie
Tel: +86-755-27864416
Mobile: +86-18823763597
E-mail: jessie@rxxdisplay.com
Add: 3rd Floor Bldg.11,ChangXing Technical Zone,Wan An Road,Sha Jing town,Ban An district ,Shen Zhen ,GuangDong, China.
Skype: +8618823763597
WeChat: +8615623028461
whatsapp: +8618823763597
QQ: 1610996003





Company News
>> Expectant LCD screen iPhone mass production or postponement
This fall, Apple will launch three new iPhones in different sizes. One of them is the expected cheap 6.1-inch LCD screen iPhone, which has similar iPhone X shape and powerful performance, but due to lower cost and lower configuration, the price will be much cheaper than the iPhone X.
However, Morgan Stanley's report is expected to be affected by the 6.1-inch LCD screen backlight issue in the fourth quarter of this year. Apple's performance is expected to be lower than previous market expectations. The production date of iPhone equipment may be delayed by one month. time. They expect this postponement to ultimately affect Apple's overall sales performance.
That is to say, the mass production of this LCD screen iPhone may be delayed. Guo Minghao once said that the LCD screen 6.1-inch mobile phone has encountered mass production problems, but the release date will not change.
Previously, the iPhone X used an OLED screen, and the other two phones were also OLED screens. Because the OLED screen is self-illuminating, there is no problem with the backlight source.