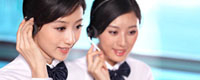 Name: Jessie
Tel: +86-755-27864416
Mobile: +86-18823763597
E-mail: jessie@rxxdisplay.com
Add: 3rd Floor Bldg.11,ChangXing Technical Zone,Wan An Road,Sha Jing town,Ban An district ,Shen Zhen ,GuangDong, China.
Skype: +8618823763597
WeChat: +8615623028461
whatsapp: +8618823763597
QQ: 1610996003





Company News
>> AUO's large-size panel shipments continue to grow in the third quarter
According to relevant data, after the second quarter's performance surge, AUO expects the average price of large-size panels in the third quarter to be the same as the previous quarter, and sales will continue to grow by 4-6%.
According to company sources, unit shipments of small and medium-sized panels are expected to decline by 11-13% from July to September as the company adjusts its product line to shift its focus to large-size products. As customers actively increase their inventory to meet traditional peak season demand, capacity utilization will remain at a high level in the third quarter.
In response to the continued decline in TV panel prices, AUO has reduced shipments of TV panels, reducing the ratio of TV panel revenues in the second quarter of 2018 to the total sales of the Display Business Unit to 38%, compared to 42% in the first quarter. This proportion was 49% in the same period last year.
Driven by the company's policy of optimizing product mix, shipments of game PC panels in the third quarter will maintain a strong growth trend after achieving 30% continuous growth in the previous quarter.
AUO Chairman Paul Peng said that strong demand for 75-inch and 85-inch TV panels actually exceeds the company's supply capacity, and shipments of large-size TV panels are expected to maintain high growth rates month by month.